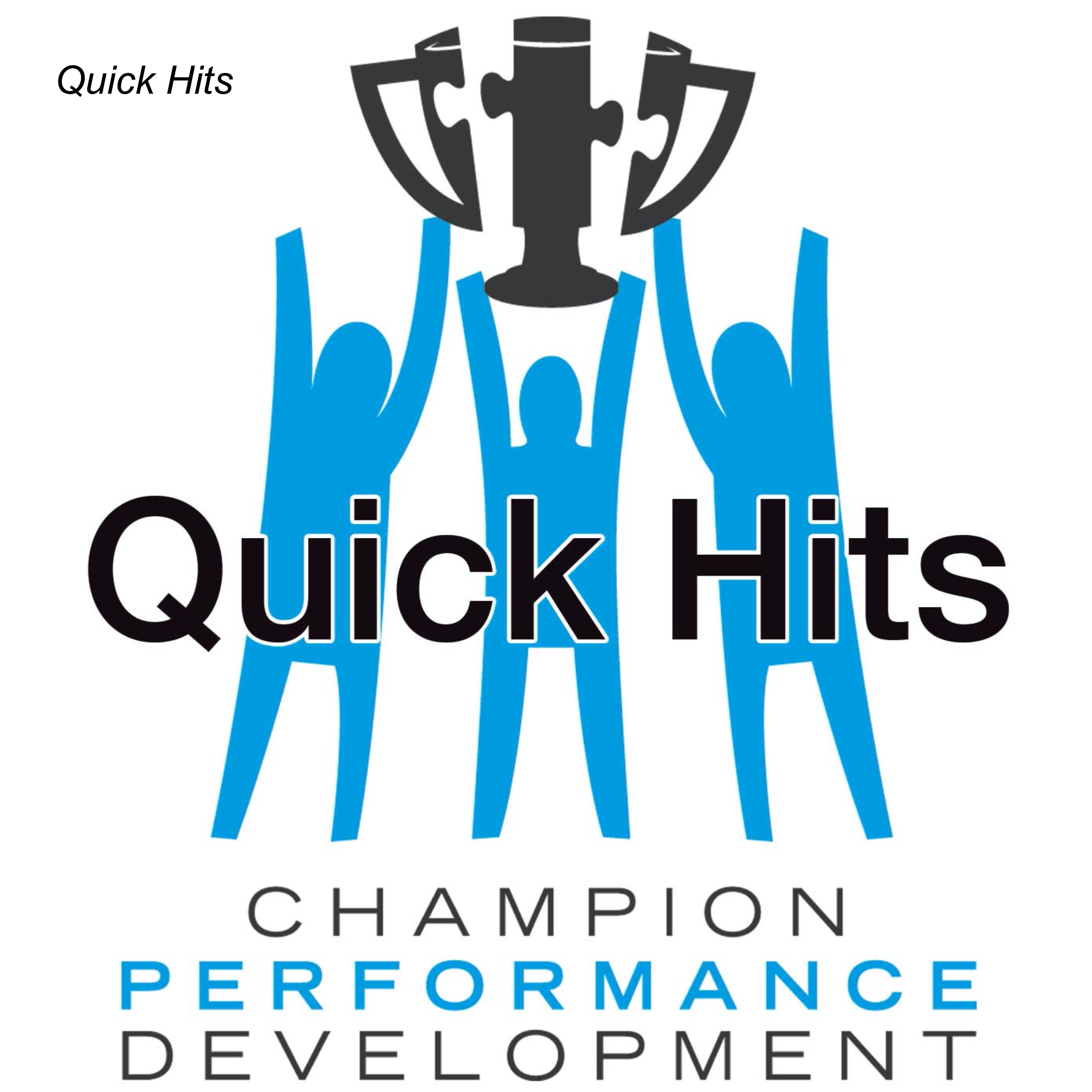 Quick Hits are 10-minute conversations designed to exercise your brain by letting you listen in on an unscripted conversation to hear other people's thoughts on a variety of subjects. In February of 2021 I and the members of my mastermind group thought other people might enjoy listening in on some of the lively conversations we were having. But we realized that no one was going spend 90-minutes listening to us going on about anything and sometimes nothing. Instead, we decided to pick one topic and have a short conversation to share. I took the reigns because facilitating those types of conversations sounded like fun. Over the course of a few months it grew from just members of our mastermind group to four (sometimes three if schedules go sideways) people from various parts of the world and from "short" to exactly 10-minutes. Thus was born "Quick Hits" hosted by me, Dr Robyn. I hope to get caught up with posting them here on PodBean at some point. As of this writing, I have over 100 "episodes." If you'd like to see the videos of these conversations, they are available on my YouTube channel: https://bit.ly/DrRobynQuickHits If you have a topic you'd like to hear discussed, I encouraged you to use the contact page of my website: https://drrobynodegaard.com/ to let me know.
Episodes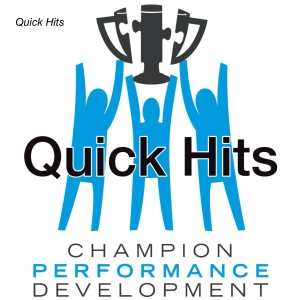 Friday Jun 02, 2023
Friday Jun 02, 2023
Elissa Hecker started us off with a story about how a new boss ruined an organization by being directive rather than mentoring. She found that scolding rather than teaching when mistakes happen is a difference between accountability and bullying.
Jim Tam agreed adding that intent is also part of it. If your goal is to make yourself look good by pointing out that other people aren't meeting expectations, that is bullying.
Bo Short pointed out that mandate is a management style, not a good one. That my-way-or-the-highway style if often used by people who lack confidence.
We then got into the conversation about whether someone who is a bully at work is also a bully at home and vice versa.
Where do you draw the link between having expectations/holding people accountable and bullying?
Contact the panelists:
Elissa D. Hecker: https://www.linkedin.com/in/elissa-d-hecker-48467711/
She is the Go-To General Counsel, Collaborative Partner, and Creative Problem Solver, for businesses and the Entertainment and Arts industries.
Jim Tam: https://www.linkedin.com/in/jimtam/
Is a Principal Client Director with Korn Ferry's Digital group where he advises organizations on how to improve their sales effectiveness through using world-class sales methodology and technology.
Bo Short: https://www.linkedin.com/in/boshort/
Currently a Speaker/Mentor/Author. Previously a CEO & President in both privately held & publicly traded companies in the consumer products & tech sectors.
Dr Robyn Odegaard: https://www.linkedin.com/in/robynodegaard/
Known as the Mental MacGyver. My doctorate is in organizational business psychology with a concentration in sport and performance. I provide luxury level, high performance support and coaching to executives, founders, celebrities and athletes.
Want a summary of the Quick Hits plus the links to the LinkedIn pages of each of the panelist to show up in your in-box every week? Let me know where to send it: https://drrobynodegaard.com/quick-hits-notifications/
#QuickHits are designed to exercise your brain by letting you listen in on an unscripted conversation to get other people's thoughts on pertinent subjects. If you would like to join a conversation or have a topic you would like to hear discussed, please message me. https://www.MentalMacGyver.com