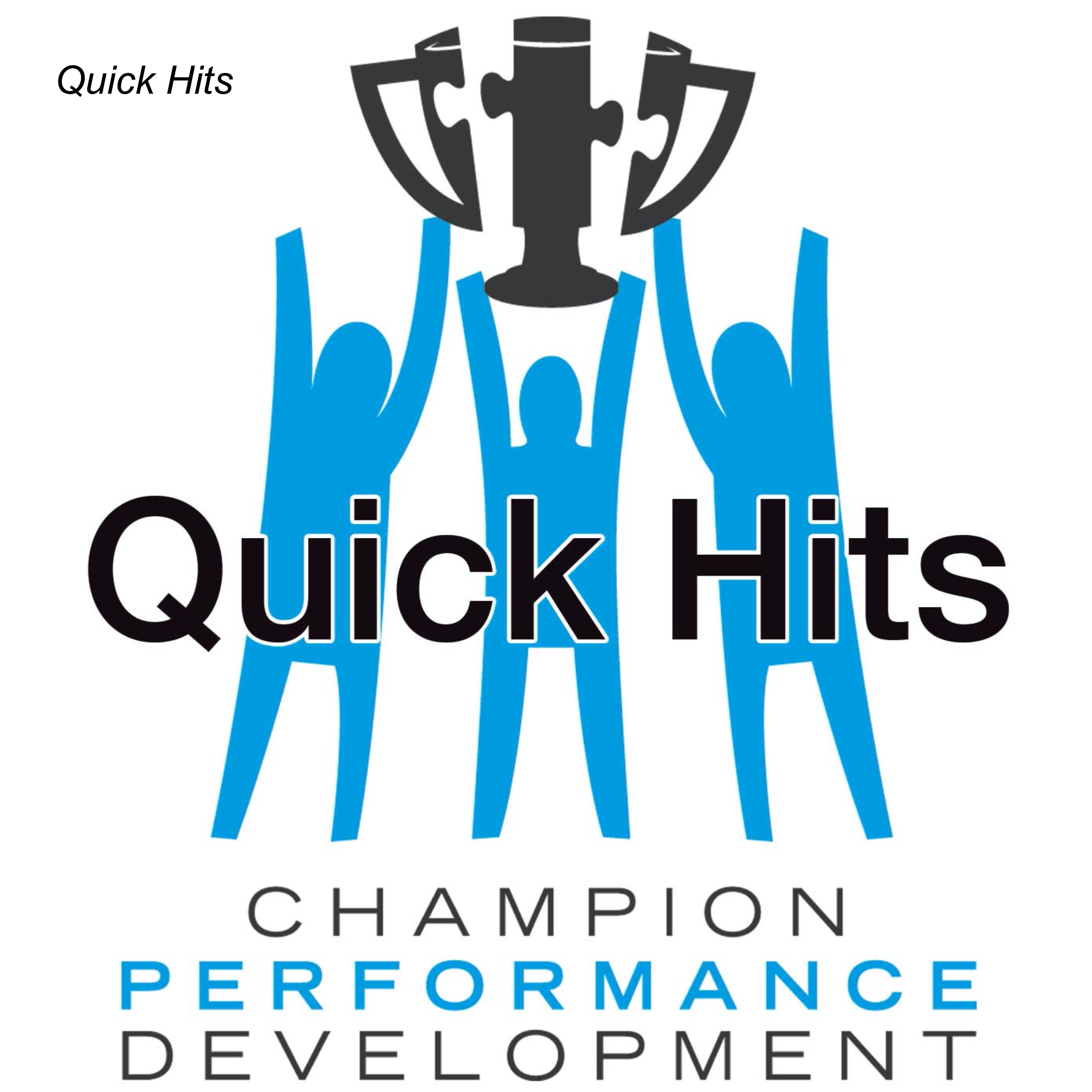 Quick Hits are 10-minute conversations designed to exercise your brain by letting you listen in on an unscripted conversation to hear other people's thoughts on a variety of subjects. In February of 2021 I and the members of my mastermind group thought other people might enjoy listening in on some of the lively conversations we were having. But we realized that no one was going spend 90-minutes listening to us going on about anything and sometimes nothing. Instead, we decided to pick one topic and have a short conversation to share. I took the reigns because facilitating those types of conversations sounded like fun. Over the course of a few months it grew from just members of our mastermind group to four (sometimes three if schedules go sideways) people from various parts of the world and from "short" to exactly 10-minutes. Thus was born "Quick Hits" hosted by me, Dr Robyn. I hope to get caught up with posting them here on PodBean at some point. As of this writing, I have over 100 "episodes." If you'd like to see the videos of these conversations, they are available on my YouTube channel: https://bit.ly/DrRobynQuickHits If you have a topic you'd like to hear discussed, I encouraged you to use the contact page of my website: https://drrobynodegaard.com/ to let me know.
Episodes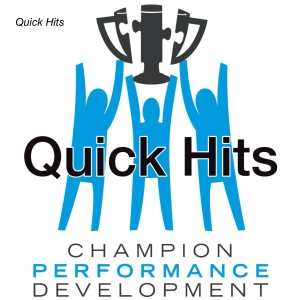 Tuesday Aug 22, 2023
Tuesday Aug 22, 2023
It isn't a secret that the farther up the corporate ladder you go, the less diverse it becomes. I decided to ask three guys who have been at the top of their respective ladders about it.
Dr Cole Galloway, who works in social justice, started us off by talking about mission. If you are looking for leaders who will continue to propagate and manipulate and cultivate a top-down mission, you are going to have a hard time getting diversity at the top.
Dr Bob Choat agreed and then added that with startups, the mission comes from the founder. As they grow the culture gets stuck in ridged thinking. To get out of that they might need to bring in people from the outside.
Gary Fredericks really like the bottom-up approach. And pointed out that you can't legislate people or an organization accepting someone different from them. He believes it starts with teaching creativity and outside-the-box thinking.
About halfway through the conversation I picked up Dr Bob's point about culture. If we are hiring for "cultural fit" it is REALLY easy to hire people who are just like us because they are easy to talk to and connect with. I feel like that causes diversity to be squeezed out as we move up the ladder.
I asked the panel what they think can be done about that.
At the very end with no time to discuss it, I asked this: Are the people you want to be in leadership tomorrow, getting the skills to do that today?
What do you think?
Connect with the panelists:
Dr. Bob Choat: https://www.linkedin.com/in/bobchoat/
He has eight years military experience, worked with the LA PD, he is now the founder of the Integrated Mind Institute and is going back to school for another PhD. This time in physics 
Gary Fredericks: https://www.linkedin.com/in/garyfredericks/
CEO of On Point Partners where they provide back-office services for small businesses. They make business easy.
Dr Cole Galloway: https://www.linkedin.com/in/cole-galloway-1ba715107/
Recovering academic working in social justice and disability, primarily with babies as the Founder at Go Baby Go
Dr Robyn Odegaard: https://www.linkedin.com/in/robynodegaard/
AKA Mental MacGyver. My doctorate is in organizational business psychology with a concentration in sport and performance. I provide luxury level, high performance support and coaching to executives, founders, celebrities and athletes.
Want a summary of Quick Hits plus the links to the LinkedIn pages of each of the panelist in your in-box every week? Let me know where to send it: https://drrobynodegaard.com/quick-hits-notifications/
#QuickHits are designed to exercise your brain by letting you listen in on an unscripted conversation to get other people's thoughts on pertinent subjects. If you would like to join a conversation or have a topic you would like to hear discussed, please message me. https://www.MentalMacGyver.com