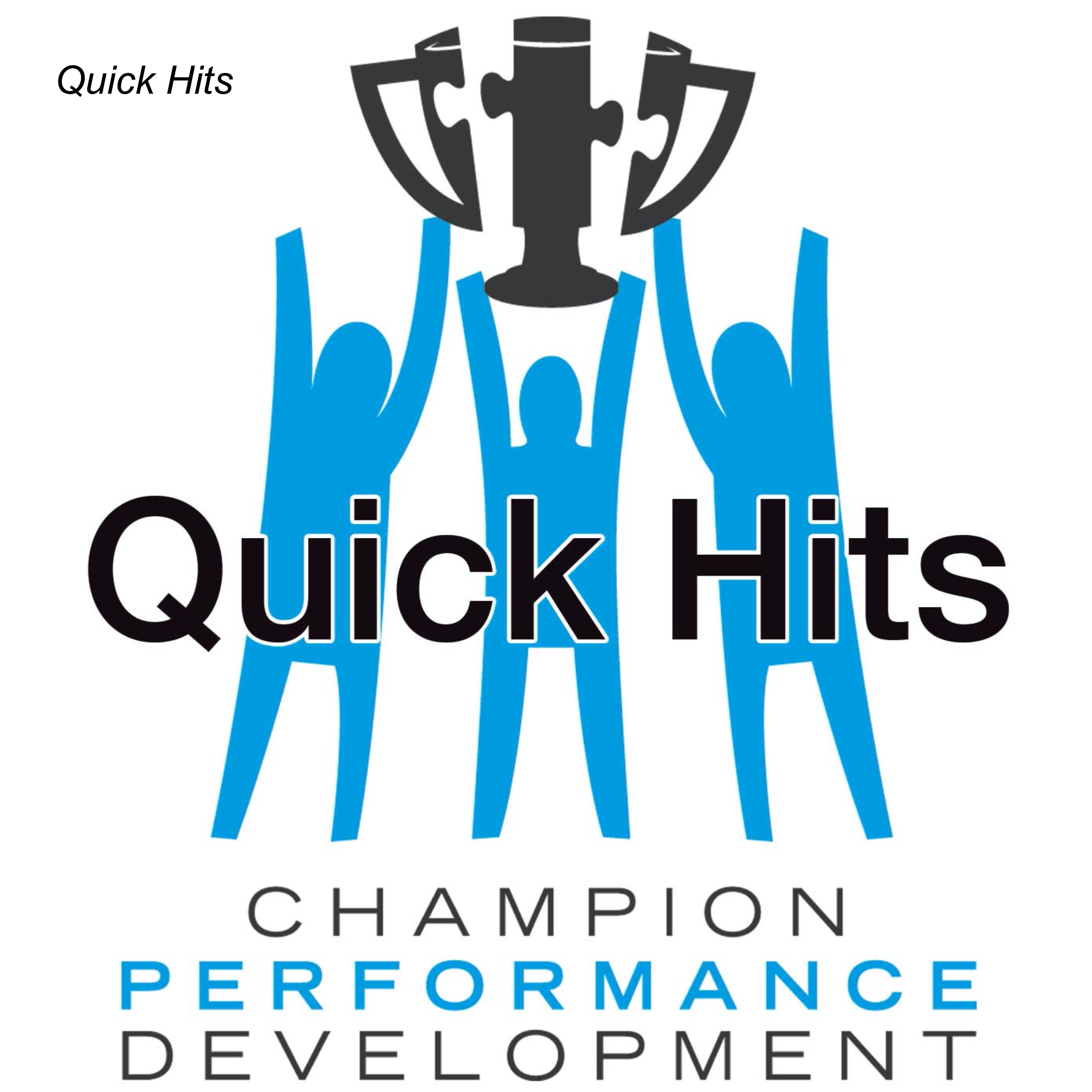 Quick Hits are 10-minute conversations designed to exercise your brain by letting you listen in on an unscripted conversation to hear other people's thoughts on a variety of subjects. In February of 2021 I and the members of my mastermind group thought other people might enjoy listening in on some of the lively conversations we were having. But we realized that no one was going spend 90-minutes listening to us going on about anything and sometimes nothing. Instead, we decided to pick one topic and have a short conversation to share. I took the reigns because facilitating those types of conversations sounded like fun. Over the course of a few months it grew from just members of our mastermind group to four (sometimes three if schedules go sideways) people from various parts of the world and from "short" to exactly 10-minutes. Thus was born "Quick Hits" hosted by me, Dr Robyn. I hope to get caught up with posting them here on PodBean at some point. As of this writing, I have over 100 "episodes." If you'd like to see the videos of these conversations, they are available on my YouTube channel: https://bit.ly/DrRobynQuickHits If you have a topic you'd like to hear discussed, I encouraged you to use the contact page of my website: https://drrobynodegaard.com/ to let me know.
Episodes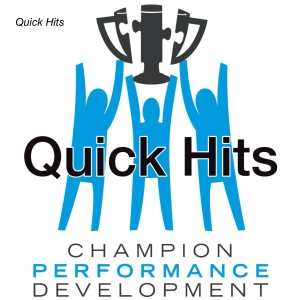 Thursday Jun 01, 2023
Thursday Jun 01, 2023
Lisa McDonald started us off strong: "It's not boasting. It's telling your story." She learned to advocate for herself by getting out of an abusive relationship. She suggests rather than saying, "I'm great in this" say, "here's how I serve someone else." This is self-advocating because as you're demonstrating how your value impacts other people.
Glady Baradaran went next saying you can have both. "You can be caring, compassionate, loving, supportive. And at the same time, do self-care and advocate for yourself."
Diane Helbig added that once we know how to advocate for ourselves, we are then in a position to teach other people how to do it. She also asked the question, does there need to be an event, a breaking point if you will, that causes us to say, "no more" and then advocating for ourselves gets easier?
There also has to be a part of you that decides, "I don't care if you think I'm difficult. I've decided that your opinion does not matter enough for me to subvert my needs to make you happy."
This was such a great conversation. What can you add? How did you learn to stand up for yourself?
Connect with the panelists:
Glady Baradaran: https://www.linkedin.com/in/glady-baradaran-6238071a/
15 years of HR experience and a love for organizational development. Based in Canada.
Lisa McDonald: https://www.linkedin.com/in/lisa-k-mcdonald-executive-career-coach/
Founder of Career Polish where she is an specializes in career management and executive presence.
Diane Helbig: Is the founder of Helbig Enterprises where they serve business owners and professionals who want to realize better out comes and greater happiness. She is an author and hosts the podcast Accelerate your Business Growth
Dr Robyn Odegaard: https://www.linkedin.com/in/robynodegaard/
Known as the Mental MacGyver. My doctorate is in organizational business psychology with a concentration in sport and performance. I provide luxury level, high performance support and coaching to executives, founders, celebrities and athletes. Mental MacGyver.com
Want a summary of the Quick Hits plus the links to the LinkedIn pages of each of the panelist to show up in your in-box every week? Let me know where to send it: https://drrobynodegaard.com/quick-hits-notifications/
#QuickHits are designed to exercise your brain by letting you listen in on an unscripted conversation to get other people's thoughts on pertinent subjects. If you would like to join a conversation or have a topic you would like to hear discussed, please message me. https://www.DrRobynOdegaard.com