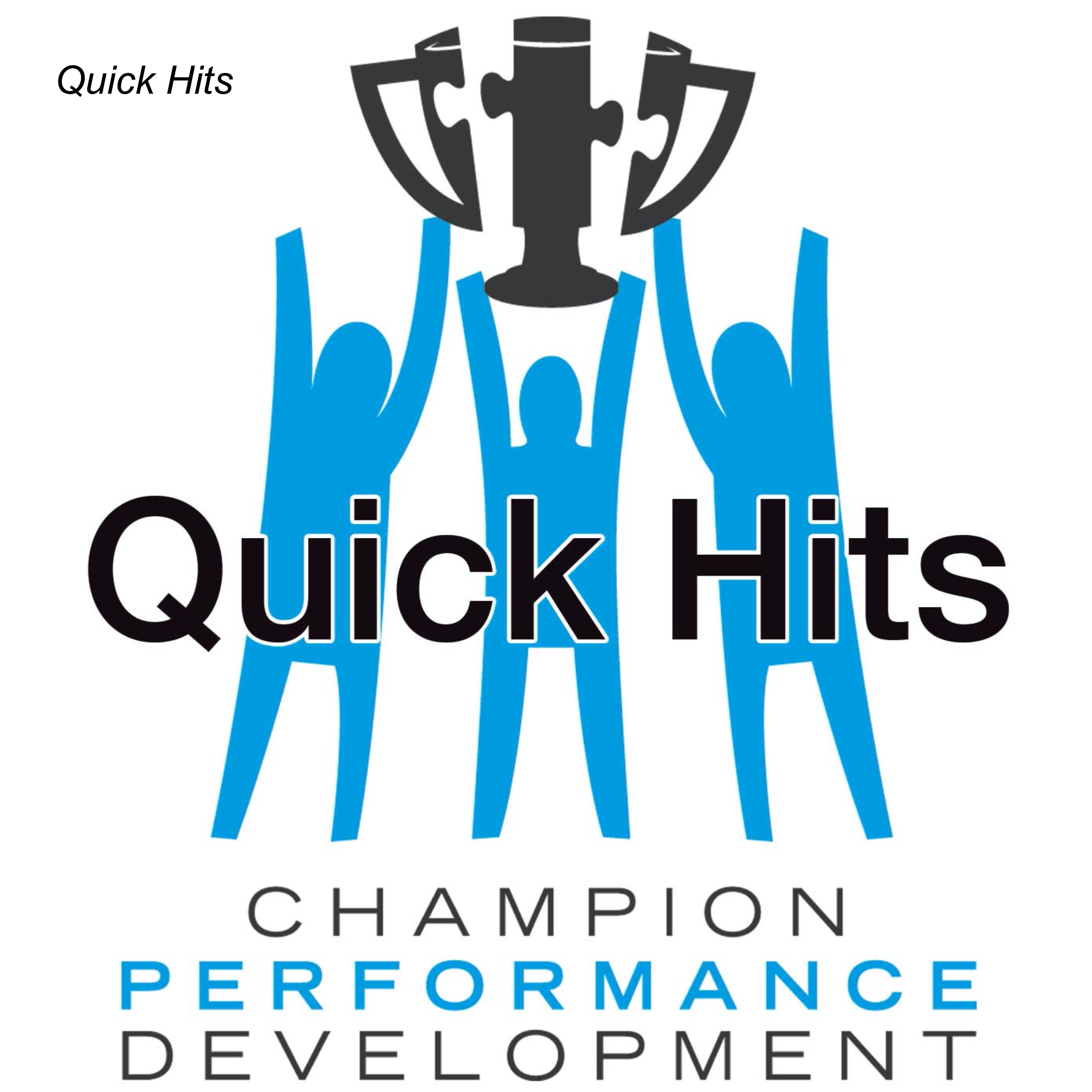 Quick Hits are 10-minute conversations designed to exercise your brain by letting you listen in on an unscripted conversation to hear other people's thoughts on a variety of subjects. In February of 2021 I and the members of my mastermind group thought other people might enjoy listening in on some of the lively conversations we were having. But we realized that no one was going spend 90-minutes listening to us going on about anything and sometimes nothing. Instead, we decided to pick one topic and have a short conversation to share. I took the reigns because facilitating those types of conversations sounded like fun. Over the course of a few months it grew from just members of our mastermind group to four (sometimes three if schedules go sideways) people from various parts of the world and from "short" to exactly 10-minutes. Thus was born "Quick Hits" hosted by me, Dr Robyn. I hope to get caught up with posting them here on PodBean at some point. As of this writing, I have over 100 "episodes." If you'd like to see the videos of these conversations, they are available on my YouTube channel: https://bit.ly/DrRobynQuickHits If you have a topic you'd like to hear discussed, I encouraged you to use the contact page of my website: https://drrobynodegaard.com/ to let me know.
Episodes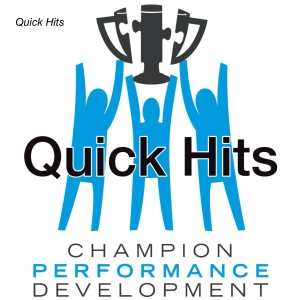 Thursday Jun 08, 2023
Thursday Jun 08, 2023
If you enjoy learning and going down the rabbit trail to see what information leads to the next, it is easy to get lost in researching.
Brandon Mahoney avoids this by giving himself a deadline of when he has to be done with the research and start putting it into action.
Catherine Fitzgerald agreed that she has a lack of motivation unless she has a deadline.
Stewart Wiggins thought about it from the group aspect, how do you keep a group on task? Identify the problem and create a road map to solving it.
The challenge is wanting to know enough that you eliminate the risk of not making the perfect choice. And that is impossible. Sometimes you have to make a decision based on what you know and then adjust as you learn additional information by doing.
How do you decide when you know enough to stop researching and start doing?
Connect with the panelists:
Catherine Fitzgerald: https://www.linkedin.com/in/catherine-a-fitzgerald/
Is a writer, speaker, certified coach, and founder of Brass Tacks with Heart-executive coaching.  She helps founders, owners, and C-Suite Executives and their teams to build businesses that fuel their lives, not consume them.
Brandon Mahoney: https://www.linkedin.com/in/drstartup/
Co-Founder of Launch Point Labs, National venture firm where he is the expert in creating sales departments. He is known as Dr Startup
Stewart Wiggins: https://www.linkedin.com/in/stewart-wiggins/
Induna Advisors – where he offers Fractional Chief Operating Officer services and Brings resources together to help scale your business.
Dr Robyn Odegaard: https://www.linkedin.com/in/robynodegaard/
AKA Mental MacGyver. My doctorate is in organizational business psychology with a concentration in sport and performance. I provide luxury level, high performance support and coaching to executives, founders, celebrities and athletes.
Want a summary of the Quick Hits plus the links to the LinkedIn pages of each of the panelist to show up in your in-box every week? Let me know where to send it: https://drrobynodegaard.com/quick-hits-notifications/
#QuickHits are designed to exercise your brain by letting you listen in on an unscripted conversation to get other people's thoughts on pertinent subjects. If you would like to join a conversation or have a topic you would like to hear discussed, please message me. https://www.MentalMacGyver.com