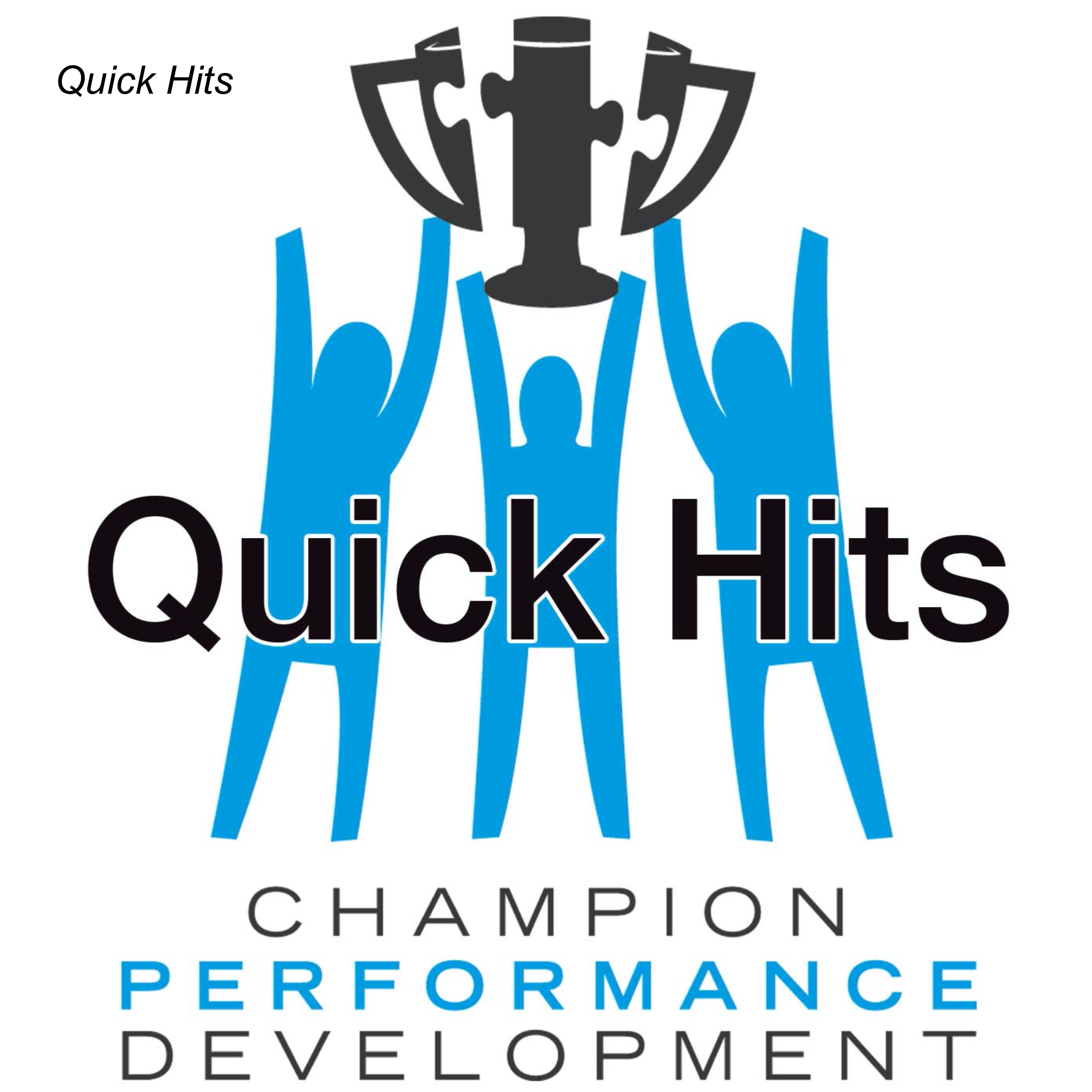 Quick Hits are 10-minute conversations designed to exercise your brain by letting you listen in on an unscripted conversation to hear other people's thoughts on a variety of subjects. In February of 2021 I and the members of my mastermind group thought other people might enjoy listening in on some of the lively conversations we were having. But we realized that no one was going spend 90-minutes listening to us going on about anything and sometimes nothing. Instead, we decided to pick one topic and have a short conversation to share. I took the reigns because facilitating those types of conversations sounded like fun. Over the course of a few months it grew from just members of our mastermind group to four (sometimes three if schedules go sideways) people from various parts of the world and from "short" to exactly 10-minutes. Thus was born "Quick Hits" hosted by me, Dr Robyn. I hope to get caught up with posting them here on PodBean at some point. As of this writing, I have over 100 "episodes." If you'd like to see the videos of these conversations, they are available on my YouTube channel: https://bit.ly/DrRobynQuickHits If you have a topic you'd like to hear discussed, I encouraged you to use the contact page of my website: https://drrobynodegaard.com/ to let me know.
Episodes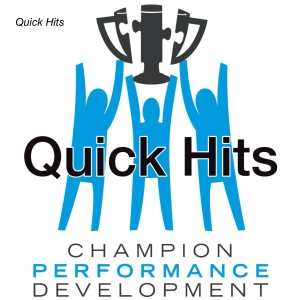 Tuesday Sep 12, 2023
Tuesday Sep 12, 2023
Hindsight is 20/20. Monday morning quarterbacking. It's easy to look in the rear-view mirror and "know" things were going to turn out like they did.
I share a story during this conversation about doing something "stupid" and breaking something that was important to me. I was SO angry at myself because I know better.
Philip Tate started this conversation by saying you have to give yourself some grace and allow yourself to learn from your mistakes. Later in the conversation he brought up self-compassion.
Stewart Wiggins talked about Mike Tyson – you can do lots of planning but once the punches start flying it becomes a problem-solving exercise. It's not about how you look at it when it happens but how your respond to fix it.
Inga Hebdon added that trying to anticipate all possible problems before they happen can be a spiraling rabbit hole that gets you stuck doing nothing.
I feel like we danced around this topic more than answered. Grace. Learn from it. But letting go of being angry at yourself? I don't think we came up with a good answer.
How do you let go of a mistake you "should" have seen coming? Or maybe worse, did see coming (like the story I shared) and didn't stop it?
Connect with the panelists:
Inga Hebdon: https://www.linkedin.com/in/inga-hebdon/
Leadership & Personal Impact Coach helping people increase their impact, their ability to lead, influence, and act strategically.
Stewart Wiggins: https://www.linkedin.com/in/stewart-wiggins/
Induna Advisors – where he offers Fractional Chief Operating Officer services and Brings resources together to help scale your business.
Philip Tate: https://www.linkedin.com/in/philiptateaprfellowprsa/
He is a communications consultant doing Brand Building | Strategic Communications and Marketing based in Charlotte NC
Dr Robyn Odegaard: https://www.linkedin.com/in/robynodegaard/
AKA Mental MacGyver. My doctorate is in organizational business psychology with a concentration in sport and performance. I provide luxury level, high performance support and coaching to executives, founders, celebrities and athletes.
Want a summary of Quick Hits plus the links to the LinkedIn pages of each of the panelist in your in-box every week? Let me know where to send it: https://drrobynodegaard.com/quick-hits-notifications/
#QuickHits are designed to exercise your brain by letting you listen in on an unscripted conversation to get other people's thoughts on pertinent subjects. If you would like to join a conversation or have a topic you would like to hear discussed, please message me. https://www.MentalMacGyver.com