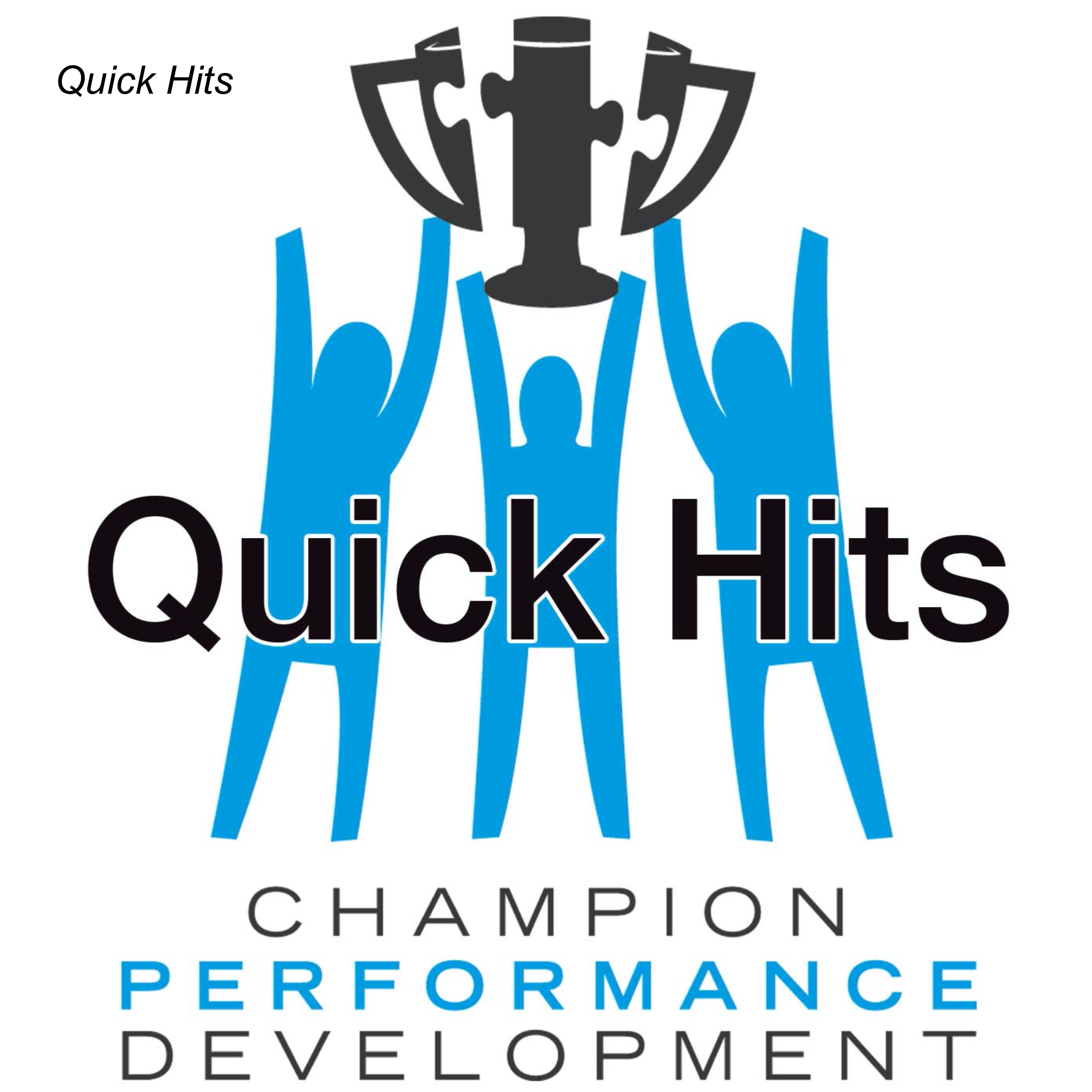 Quick Hits are 10-minute conversations designed to exercise your brain by letting you listen in on an unscripted conversation to hear other people's thoughts on a variety of subjects. In February of 2021 I and the members of my mastermind group thought other people might enjoy listening in on some of the lively conversations we were having. But we realized that no one was going spend 90-minutes listening to us going on about anything and sometimes nothing. Instead, we decided to pick one topic and have a short conversation to share. I took the reigns because facilitating those types of conversations sounded like fun. Over the course of a few months it grew from just members of our mastermind group to four (sometimes three if schedules go sideways) people from various parts of the world and from "short" to exactly 10-minutes. Thus was born "Quick Hits" hosted by me, Dr Robyn. I hope to get caught up with posting them here on PodBean at some point. As of this writing, I have over 100 "episodes." If you'd like to see the videos of these conversations, they are available on my YouTube channel: https://bit.ly/DrRobynQuickHits If you have a topic you'd like to hear discussed, I encouraged you to use the contact page of my website: https://drrobynodegaard.com/ to let me know.
Episodes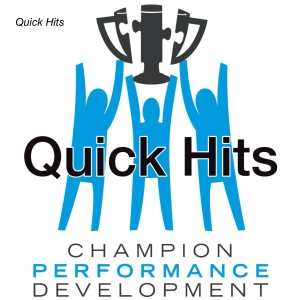 Monday May 29, 2023
Monday May 29, 2023
All three of the panelists started by saying they try to be curious first. What else is going on in the person's life that they aren't able to do the thing they said they would? What support might they need? How can we bring this person around so they can do the thing?
Try to meet people where they are.
There is also something to be said for the relationship you have with the other person. If I know someone's character, I'm going to respond with that in mind. If I have an appointment with someone I don't know and they don't show up, I'll just send a note and leave it to them to come back to me.
Ed Samuel added that you can send gentle nudges. Something that says, "hey, I was expecting this based on our conversation."
Both Chelle Shapiro and Jennifer Nelson talked about being recovering people pleasers and using or dealing with The Dirty Yes.
We even got a little bit into sales and how you deal with people who say they will be back in touch but then aren't.
How do you deal with people who say yes but then just don't?
Connect with the panelists:
Jennifer Nelson: https://www.linkedin.com/in/jenwatleynelson/
She is the VP of Network Relations at Community FoodBank of NJ, as well as a Speaker and Entrepreneur
Chelle Shapiro: https://www.linkedin.com/in/chelleshapiro/
Marketing Strategist for Wellness Coaches & Consultants and recognized as one of the top 15 LinkedIn experts in New York city as well as the author of the book, Loving Yourself isn't Selfish.
Ed Samuel: https://www.linkedin.com/in/edsamuel/
Is a career coach at Sam Nova where he helps mid to senior leaders get to a better place, whether they are working or in transition.
Dr Robyn Odegaard: https://www.linkedin.com/in/robynodegaard/
Known as the Mental MacGyver. My doctorate is in organizational business psychology with a concentration in sport and performance. I provide luxury level, high performance support and coaching to executives, founders, celebrities and athletes. Mental MacGyver.com
Want a summary of the Quick Hits plus the links to the LinkedIn pages of each of the panelist to show up in your in-box every week? Let me know where to send it: https://drrobynodegaard.com/quick-hits-notifications/
#QuickHits are designed to exercise your brain by letting you listen in on an unscripted conversation to get other people's thoughts on pertinent subjects. If you would like to join a conversation or have a topic you would like to hear discussed, please message me. https://www.DrRobynOdegaard.com