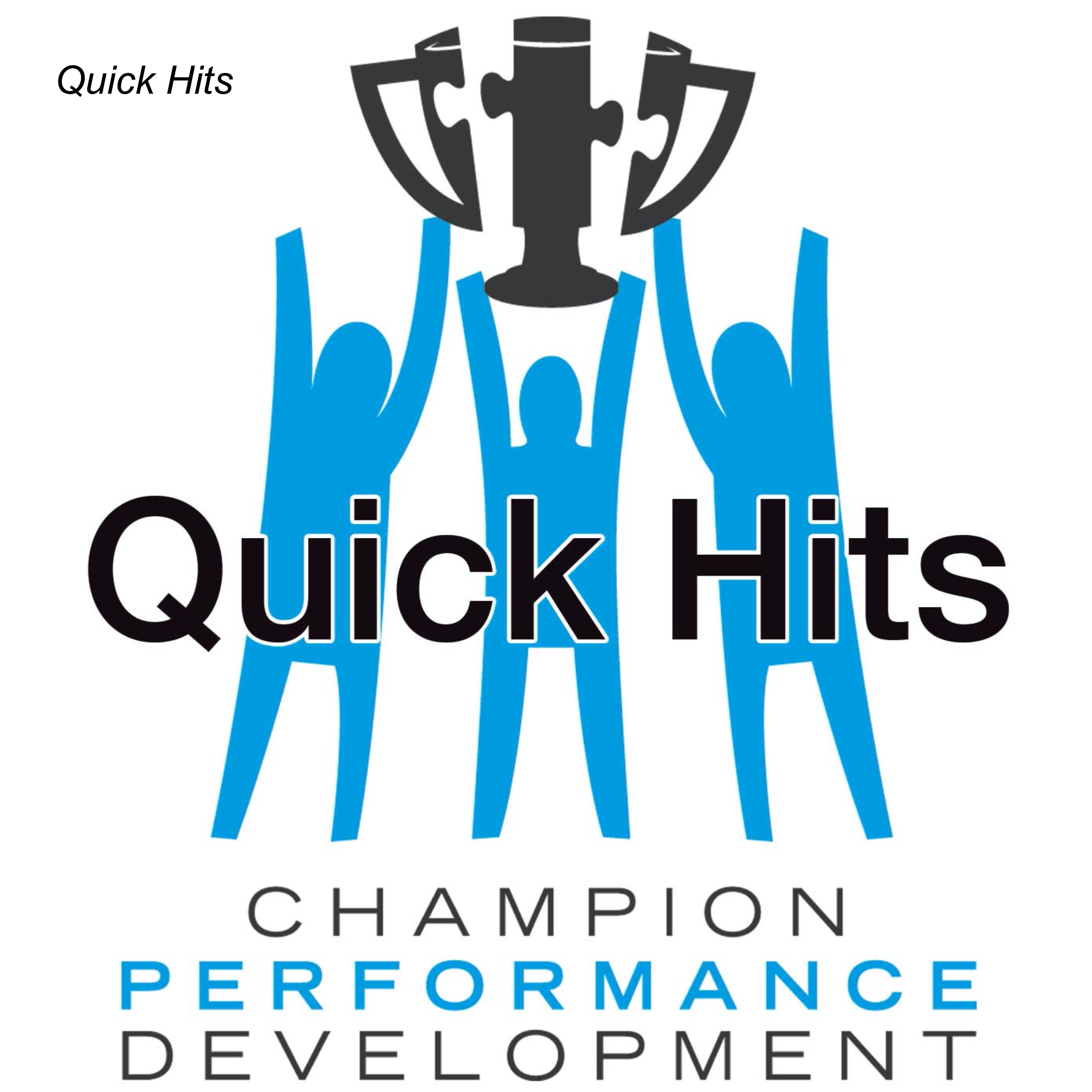 Quick Hits are 10-minute conversations designed to exercise your brain by letting you listen in on an unscripted conversation to hear other people's thoughts on a variety of subjects. In February of 2021 I and the members of my mastermind group thought other people might enjoy listening in on some of the lively conversations we were having. But we realized that no one was going spend 90-minutes listening to us going on about anything and sometimes nothing. Instead, we decided to pick one topic and have a short conversation to share. I took the reigns because facilitating those types of conversations sounded like fun. Over the course of a few months it grew from just members of our mastermind group to four (sometimes three if schedules go sideways) people from various parts of the world and from "short" to exactly 10-minutes. Thus was born "Quick Hits" hosted by me, Dr Robyn. I hope to get caught up with posting them here on PodBean at some point. As of this writing, I have over 100 "episodes." If you'd like to see the videos of these conversations, they are available on my YouTube channel: https://bit.ly/DrRobynQuickHits If you have a topic you'd like to hear discussed, I encouraged you to use the contact page of my website: https://drrobynodegaard.com/ to let me know.
Episodes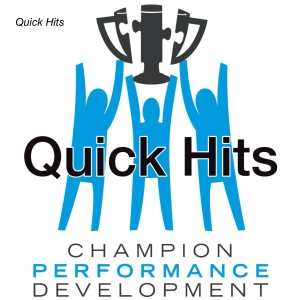 Wednesday Jan 25, 2023
Wednesday Jan 25, 2023
Disheartened, dejected, despondent. There are times when it feels like life as a whole is just not working. When I feel like that it gets worse when I start comparing myself to other people.
Why is their life so great? What are they doing right that I'm doing wrong? Why can't I make this work? Surely this can't be this hard.
It can spiral into "I'm a failure. Why do I bother."
Dr Cole Galloway has an interesting strategy. He agrees with the voice in his head and says, "Yeah. You're right. It's too hard. You should just quit."
(Personal note from me to you – if you have suicidal thoughts, do not use this strategy. The voice in your head is not to be trusted. Please seek a more reliable source for context and support. Including messaging me.💛) 
This often does one of two things.
You might actually stop doing something that genuinely isn't working and pivot to something else.
Or you realize the thing is REALLY important to you and you double down to make it work. 
Ian Hendry reminded us that looking at how far you've come rather than just at how far you still want to go can be super helpful.
Dr Cole asked a great question – HOW? How does that work. How do you not discount your progress?
Dr. Rhonda Bompensa-Zimmerman suggested journalling and shared a story from a journal she recently found while cleaning her office.
My suggestion was to believe other people when they tell you what a great job you are doing rather than discounting it.
How do you keep from becoming disheartened? How can the people around you best help when you do?
Connect with the panelists:
Dr. Rhonda Bompensa-Zimmerman: https://www.linkedin.com/in/dr-rhonda-bompensa-zimmerman-138aa3b/
Dr Cole Galloway, PT, PhD: https://www.linkedin.com/in/cole-galloway-1ba715107/
Ian Hendry: https://www.linkedin.com/in/ian-robert-hendry/
Dr Robyn Odegaard: https://www.linkedin.com/in/robynodegaard/
Want a summary of the Quick Hits I post every week, plus the links to the LinkedIn pages of each of the panelist to show up in your in-box every week? Just let me know where to send it: https://drrobynodegaard.com/quick-hits-notifications/
#QuickHits are designed to exercise your brain by letting you listen in on an unscripted conversation to get other people's thoughts on pertinent subjects. If you would like to join a conversation or have a topic you would like to hear discussed, please message me. https://www.DrRobynOdegaard.com
#depressed #lifehack #resilience #grit