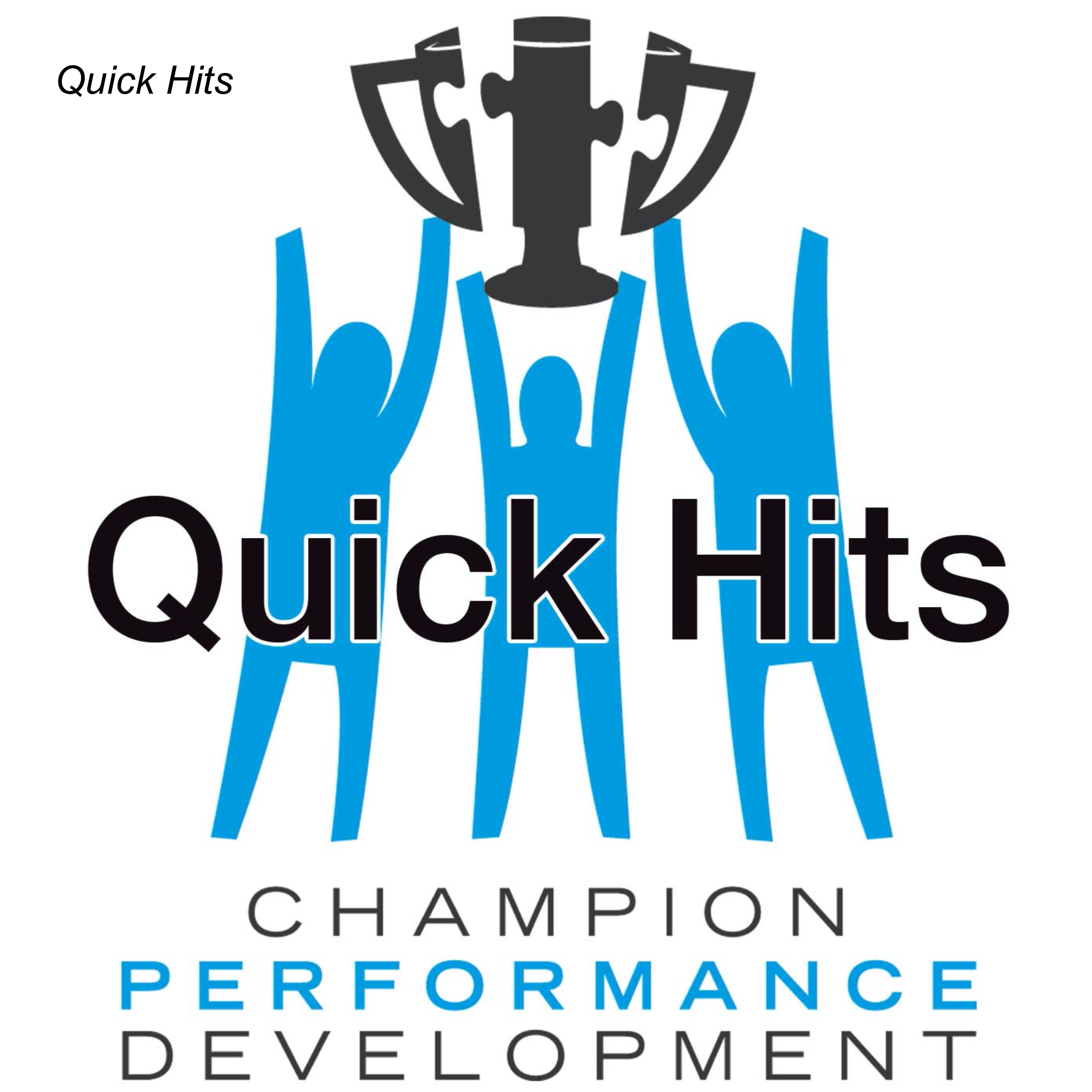 Quick Hits are 10-minute conversations designed to exercise your brain by letting you listen in on an unscripted conversation to hear other people's thoughts on a variety of subjects. In February of 2021 I and the members of my mastermind group thought other people might enjoy listening in on some of the lively conversations we were having. But we realized that no one was going spend 90-minutes listening to us going on about anything and sometimes nothing. Instead, we decided to pick one topic and have a short conversation to share. I took the reigns because facilitating those types of conversations sounded like fun. Over the course of a few months it grew from just members of our mastermind group to four (sometimes three if schedules go sideways) people from various parts of the world and from "short" to exactly 10-minutes. Thus was born "Quick Hits" hosted by me, Dr Robyn. I hope to get caught up with posting them here on PodBean at some point. As of this writing, I have over 100 "episodes." If you'd like to see the videos of these conversations, they are available on my YouTube channel: https://bit.ly/DrRobynQuickHits If you have a topic you'd like to hear discussed, I encouraged you to use the contact page of my website: https://drrobynodegaard.com/ to let me know.
Episodes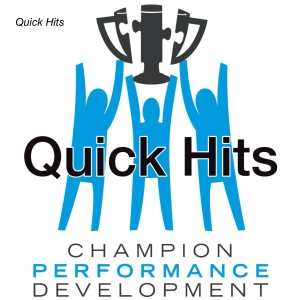 Monday Sep 11, 2023
Monday Sep 11, 2023
Staying informed but not overwhelmed with negative news can be a challenge.
Ed Samuel started us off by saying he uses his faith to help him stay sane in a broken world.
Jim Tam thought that his career was going to be very global, living the ex-pat life, speaking multiple languages. And at first it was very cool working with people from all over the world and learning about their cultures. But then the realities of being awake in the morning to talk to South Africa and at night to connect with Singapore started to take a toll. Not to mention the atrocities that are happening all over the world.
Atif Agha brought up how connected we all are. And wondered about navigating the major changes we see in the world while still having an identity, having a purpose, having a meaning in life. We are living in a world that is very different from even the world our parents grew up in and it is only changing faster for the next generation.
I feel like if it's not something I can control or impact directly, I can't let it make me crazy every day.
What works for you? How do you keep your sanity when it feels like the whole world is a dumpster fire most of the time?
Connect with the panelists:
Ed Samuel: https://www.linkedin.com/in/edsamuel/
Is a career coach at Sam Nova where he helps mid to senior leaders get to a better place, whether they are working or in transition.
Jim Tam: https://www.linkedin.com/in/jimtam/
Is a Principal Client Director with Korn Ferry's Digital group where he advises organizations on how to improve their sales effectiveness using world-class sales methodology and technology.
Atif Agha: https://www.linkedin.com/in/atifagha/
Technology specialist doing data analytics and avid runner, based in Chicago
Dr Robyn Odegaard: https://www.linkedin.com/in/robynodegaard/
AKA Mental MacGyver. My doctorate is in organizational business psychology with a concentration in sport and performance. I provide luxury level, high performance support and coaching to executives, founders, celebrities and athletes.
Want a summary of Quick Hits plus the links to the LinkedIn pages of each of the panelist in your in-box every week? Let me know where to send it: https://drrobynodegaard.com/quick-hits-notifications/
#QuickHits are designed to exercise your brain by letting you listen in on an unscripted conversation to get other people's thoughts on pertinent subjects. If you would like to join a conversation or have a topic you would like to hear discussed, please message me. https://www.MentalMacGyver.com