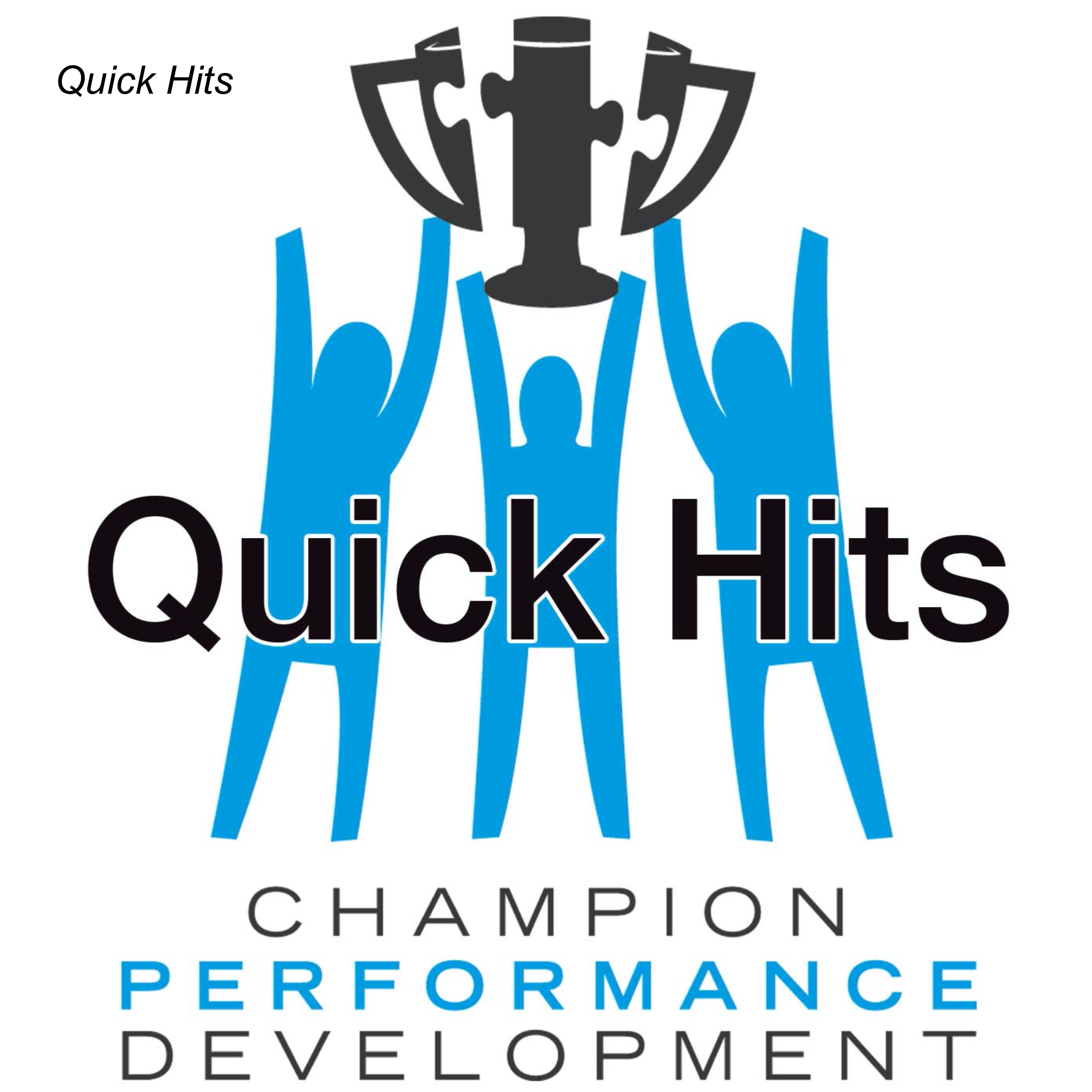 Quick Hits are 10-minute conversations designed to exercise your brain by letting you listen in on an unscripted conversation to hear other people's thoughts on a variety of subjects. In February of 2021 I and the members of my mastermind group thought other people might enjoy listening in on some of the lively conversations we were having. But we realized that no one was going spend 90-minutes listening to us going on about anything and sometimes nothing. Instead, we decided to pick one topic and have a short conversation to share. I took the reigns because facilitating those types of conversations sounded like fun. Over the course of a few months it grew from just members of our mastermind group to four (sometimes three if schedules go sideways) people from various parts of the world and from "short" to exactly 10-minutes. Thus was born "Quick Hits" hosted by me, Dr Robyn. I hope to get caught up with posting them here on PodBean at some point. As of this writing, I have over 100 "episodes." If you'd like to see the videos of these conversations, they are available on my YouTube channel: https://bit.ly/DrRobynQuickHits If you have a topic you'd like to hear discussed, I encouraged you to use the contact page of my website: https://drrobynodegaard.com/ to let me know.
Episodes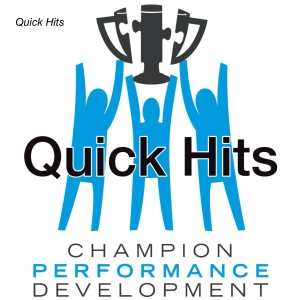 Friday Oct 28, 2022
Friday Oct 28, 2022
Myself and my guests on this edition of Quick Hits — Brand Scribed owner Jeff Glauser and executive coach Jennifer Elder — made a fun discovery during our conversation: We are all avid list makers. 
The three of us have all made that really long list of all the things we need to do and experienced the freeze effect that immediately follows it: This is too much. I can't do it all.
How do we get through it? By making better organized lists.
I write mine in a kind of outline on the back of an old envelope, starting with the most important task for the day and indenting under it the smaller things that go into that big task. 
Jennifer also has her one big task for the day as well as two other lists: One with "three medium tasks" and another with "five little things" for those moments when your brain needs to pause but there is still space to be productive. 
Jeff arranges his thematically, so that those things that require a particular kind of thinking are all grouped together, limiting the stress of transitioning from one to another. 
What's great about list-making is that even if you don't accomplish everything you intended to do that day, you still have the feeling that you're making process. 
Whether you're also a list maker or not, I hope this conversation provides helpful insight and advice on how to prioritize and stay well-organized. 
Connect with the panelists:
Jeff Glauser: https://www.linkedin.com/in/jeffglauser/ 
Jennifer Elder: https://www.linkedin.com/in/jenniferhelder/
Dr Robyn Odegaard: https://www.linkedin.com/in/robynodegaard/
Want a summary of the Quick Hits I post every week, plus the links to the LinkedIn pages of each of the panelist to show up in your in-box every week? Just let me know where to send it: https://drrobynodegaard.com/quick-hits-notifications/
#quickhits  are designed to exercise your brain by letting you listen in on an unscripted conversation to get other people's thoughts on pertinent subjects. If you would like to join a conversation or have a topic you would like to hear discussed, please message me. https://www.DrRobynOdegaard.com
 #lists   #StayOrganized