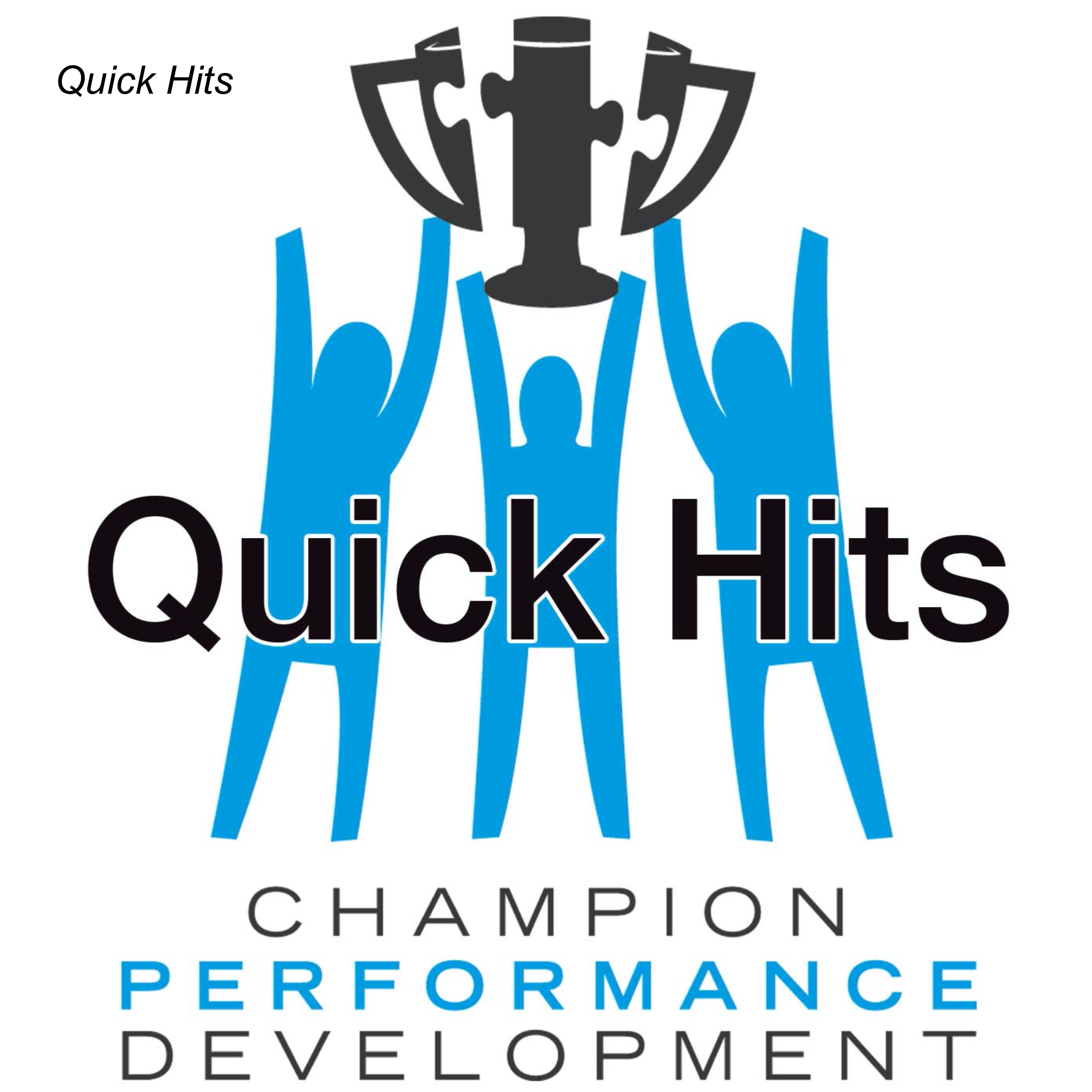 Quick Hits are 10-minute conversations designed to exercise your brain by letting you listen in on an unscripted conversation to hear other people's thoughts on a variety of subjects. In February of 2021 I and the members of my mastermind group thought other people might enjoy listening in on some of the lively conversations we were having. But we realized that no one was going spend 90-minutes listening to us going on about anything and sometimes nothing. Instead, we decided to pick one topic and have a short conversation to share. I took the reigns because facilitating those types of conversations sounded like fun. Over the course of a few months it grew from just members of our mastermind group to four (sometimes three if schedules go sideways) people from various parts of the world and from "short" to exactly 10-minutes. Thus was born "Quick Hits" hosted by me, Dr Robyn. I hope to get caught up with posting them here on PodBean at some point. As of this writing, I have over 100 "episodes." If you'd like to see the videos of these conversations, they are available on my YouTube channel: https://bit.ly/DrRobynQuickHits If you have a topic you'd like to hear discussed, I encouraged you to use the contact page of my website: https://drrobynodegaard.com/ to let me know.
Episodes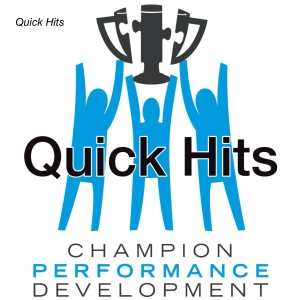 Tuesday May 30, 2023
Tuesday May 30, 2023
Kevin Wash started us off with a story that too many of us had experienced. He was asked for a proposal and the potential client kept coming back to him for more information and in the end, they decided they had enough to just do it themselves and not pay him. (Further into the conversation he said, "Needy means greedy" and that sums it up well.)
In a positive turn, they did have to come back to him six months later and he charged them 50% more. (Not everyone is that lucky when it comes to people stealing their proposals)
Cami Travis-Groves was up next and she talked about the importance of listening to your gut. When you need income, it is easy to override your gut and take a job you know isn't a good fit for you (I know I've done it).
Coach M J Tolan echoed both Kevin and Cami by sharing a story of not listening to his gut and having someone steal his content.
We talked about people asking detailed questions without wanting to pay for answers and looking out for people who want to micromanage you.
What does it mean to you for a client or boss to be "needy" and how would you notice it before you get too deep into the situation?
Connect with the panelists:
Kevin Wash: https://www.linkedin.com/in/kevin-wash-23b90915/
Coach, mentor, author, trainer, and speaker running a consultancy business specializing in sales for international property development. Based in Spain
Cami Travis-Groves: https://www.linkedin.com/in/goodjujucami/
Recovering graphic designer. Now a transformational coach for creatives her third book is titled Inner Growth Workbook for Creatives and her podcast is called Deep Dive coaching for creatives.
Coach M J Tolan: https://www.linkedin.com/in/motivationalspeakertolan/
Speaker, author and entrepreneur with 35 years experience. He has lived in 12 countries and is the host of the podcast Mission I'm Possible.

Dr Robyn Odegaard: https://www.linkedin.com/in/robynodegaard/
Known as the Mental MacGyver. My doctorate is in organizational business psychology with a concentration in sport and performance. I provide luxury level, high performance support and coaching to executives, founders, celebrities and athletes. Mental MacGyver.com
Want a summary of the Quick Hits plus the links to the LinkedIn pages of each of the panelist to show up in your in-box every week? Let me know where to send it: https://drrobynodegaard.com/quick-hits-notifications/
#QuickHits are designed to exercise your brain by letting you listen in on an unscripted conversation to get other people's thoughts on pertinent subjects. If you would like to join a conversation or have a topic you would like to hear discussed, please message me. https://www.DrRobynOdegaard.com