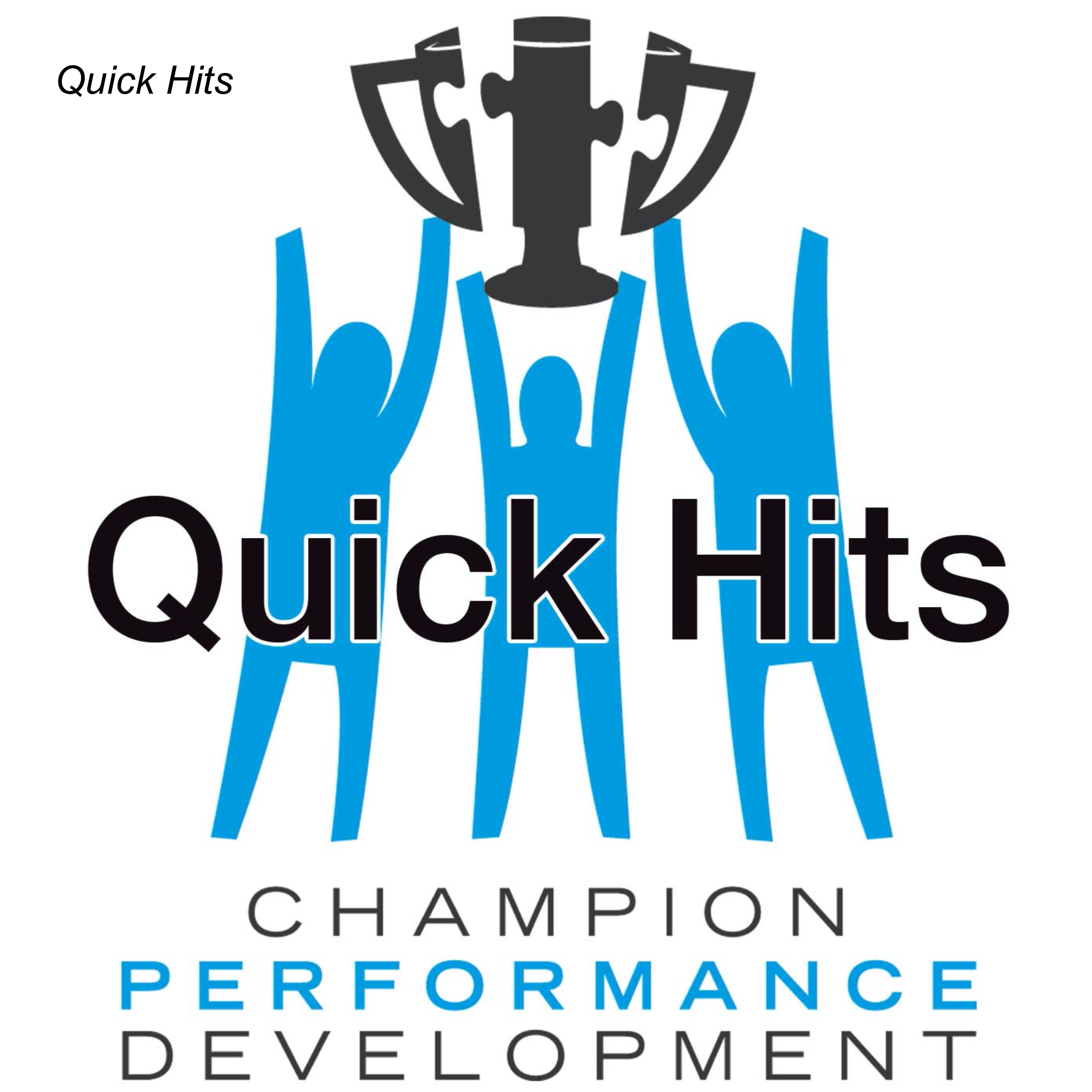 Quick Hits are 10-minute conversations designed to exercise your brain by letting you listen in on an unscripted conversation to hear other people's thoughts on a variety of subjects. In February of 2021 I and the members of my mastermind group thought other people might enjoy listening in on some of the lively conversations we were having. But we realized that no one was going spend 90-minutes listening to us going on about anything and sometimes nothing. Instead, we decided to pick one topic and have a short conversation to share. I took the reigns because facilitating those types of conversations sounded like fun. Over the course of a few months it grew from just members of our mastermind group to four (sometimes three if schedules go sideways) people from various parts of the world and from "short" to exactly 10-minutes. Thus was born "Quick Hits" hosted by me, Dr Robyn. I hope to get caught up with posting them here on PodBean at some point. As of this writing, I have over 100 "episodes." If you'd like to see the videos of these conversations, they are available on my YouTube channel: https://bit.ly/DrRobynQuickHits If you have a topic you'd like to hear discussed, I encouraged you to use the contact page of my website: https://drrobynodegaard.com/ to let me know.
Episodes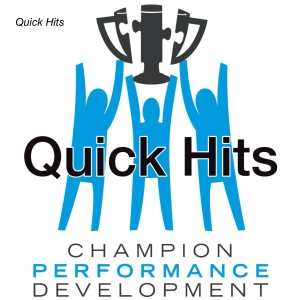 Monday Oct 03, 2022
Monday Oct 03, 2022
You trusted someone. Now you don't. Does it happen all at once? Is there a conversation when you realize it? 
Chason Forehand and Brittany Wilson, shared that they are careful with who they trust and that people doing what they say they will is really important to them
JC Glick, is on the other side of the spectrum in that he is willing to overlook situations and believe the person is perhaps trustworthy in other situations.
I'm somewhat in the middle. I'm pretty trusting upfront, but if you show me you aren't trustworthy, I'm quick to make note of it and remember.
What about you? How do you handle it when someone breaks your trust?
Connect with the panelists:
Brittany Wilson, M.Ed.: https://www.linkedin.com/in/brittany-m-wilson1031/
Chason Forehand: https://www.linkedin.com/in/chason-forehand-rcf1222/ 
JC Glick: https://www.linkedin.com/in/jcglick/ 
Dr Robyn Odegaard: https://www.linkedin.com/in/robynodegaard/
Want a summary of the Quick Hits I post every week, plus the links to the LinkedIn pages of each of the panelist to show up in your in-box every week? Just let me know where to send it: https://drrobynodegaard.com/quick-hits-notifications/ 
#QuickHits are designed to exercise your brain by letting you listen in on an unscripted conversation to get other people's thoughts on pertinent subjects. If you would like to join a conversation or have a topic you would like to hear discussed, please message me. https://www.DrRobynOdegaard.com
#trust #trustworthiness