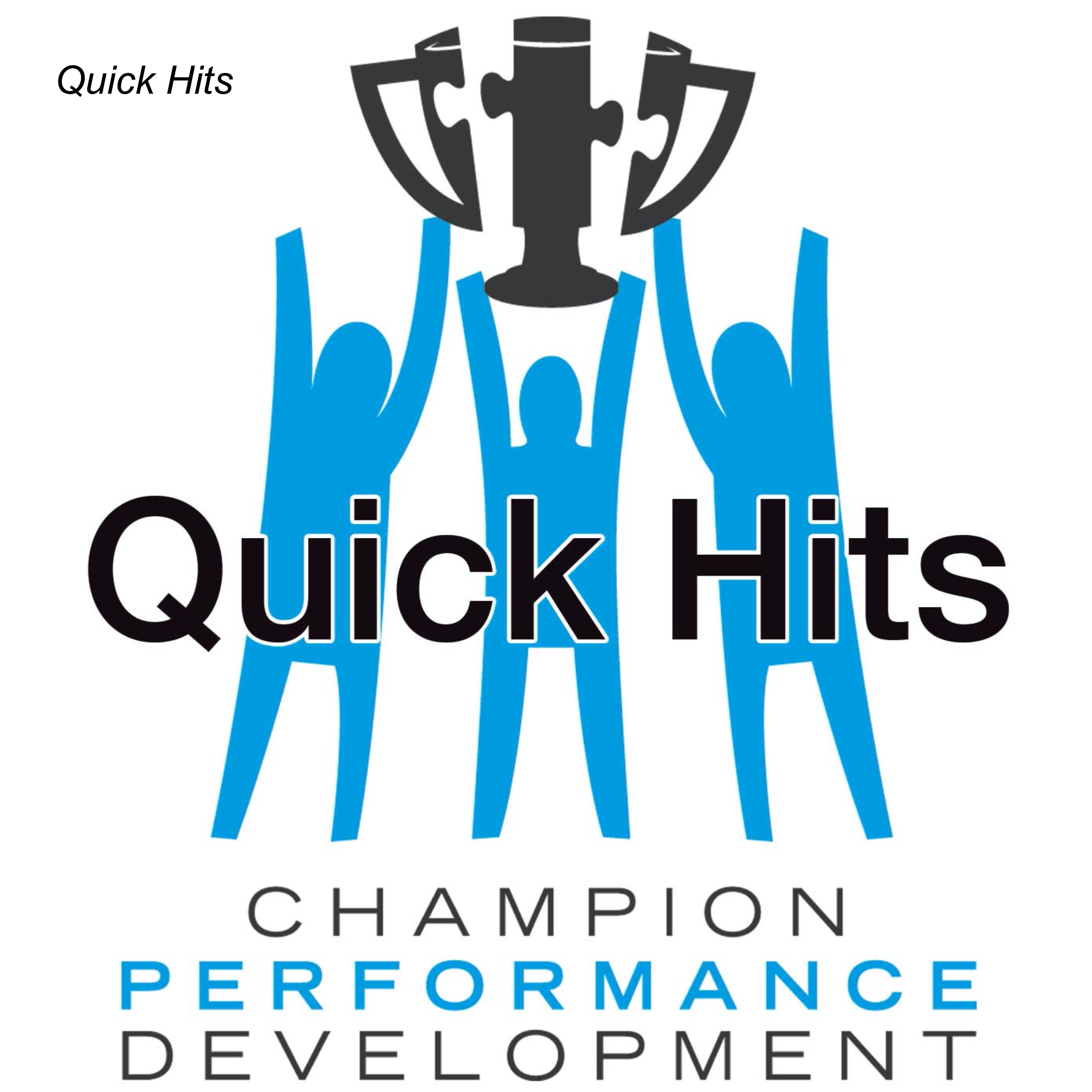 Quick Hits are 10-minute conversations designed to exercise your brain by letting you listen in on an unscripted conversation to hear other people's thoughts on a variety of subjects. In February of 2021 I and the members of my mastermind group thought other people might enjoy listening in on some of the lively conversations we were having. But we realized that no one was going spend 90-minutes listening to us going on about anything and sometimes nothing. Instead, we decided to pick one topic and have a short conversation to share. I took the reigns because facilitating those types of conversations sounded like fun. Over the course of a few months it grew from just members of our mastermind group to four (sometimes three if schedules go sideways) people from various parts of the world and from "short" to exactly 10-minutes. Thus was born "Quick Hits" hosted by me, Dr Robyn. I hope to get caught up with posting them here on PodBean at some point. As of this writing, I have over 100 "episodes." If you'd like to see the videos of these conversations, they are available on my YouTube channel: https://bit.ly/DrRobynQuickHits If you have a topic you'd like to hear discussed, I encouraged you to use the contact page of my website: https://drrobynodegaard.com/ to let me know.
Episodes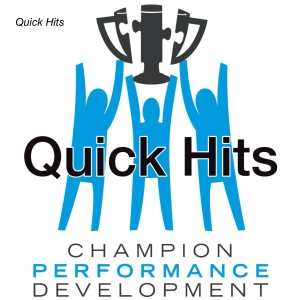 Friday Aug 25, 2023
Friday Aug 25, 2023
Before we turned on the recording, we talked about how to word the question. I wondered if we should make gender part of the equation. We talked about how anger can be used for power (Steve Jobs was known to cry to get his way).
In the end, we landed on how to express anger at work. This turned out to be part one of a three-part conversation.
Catarina von Maydell started us off at the beginning – where is the anger coming from and what is the context of the situation?
Claire Schwartz added that knowing the goal is important. You can't just expect to explode at work and for that to be acceptable. Yes, express your emotions. Also, yes you must have it under control.
Laura Agafitei brought in the cultural aspect, that in most cases anger is seen as a negative emotion and it is important not to escalate the situation.
How do you think anger should be expressed at work?
This is a panel of brilliant, powerhouse women. If you aren't connected with them, make that happen today. I am better for knowing each of them.
Connect with the panelists:
Laura Agafitei: https://www.linkedin.com/in/laura-agafitei/
Strategy and design Consultant for the health and wellness industry. Based in Dublin.
Catarina von Maydell: https://www.linkedin.com/in/catarinavonmaydell/
She helps business leaders build disruptive business models and define key leverage points to create powerful change and impact using a process of systemic, organizational, and human evolution.
Claire Schwartz: https://www.linkedin.com/in/clairemschwartz/
She is a Grief Coach and Trauma Healing Expert. Demystifying and Destigmatizing Grief and Trauma healing. Working with Individuals, Organizations and Families.
Dr Robyn Odegaard: https://www.linkedin.com/in/robynodegaard/
AKA Mental MacGyver. My doctorate is in organizational business psychology with a concentration in sport and performance. I provide luxury level, high performance support and coaching to executives, founders, celebrities and athletes.
Want a summary of Quick Hits plus the links to the LinkedIn pages of each of the panelist in your in-box every week? Let me know where to send it: https://drrobynodegaard.com/quick-hits-notifications/
#QuickHits are designed to exercise your brain by letting you listen in on an unscripted conversation to get other people's thoughts on pertinent subjects. If you would like to join a conversation or have a topic you would like to hear discussed, please message me. https://www.MentalMacGyver.com