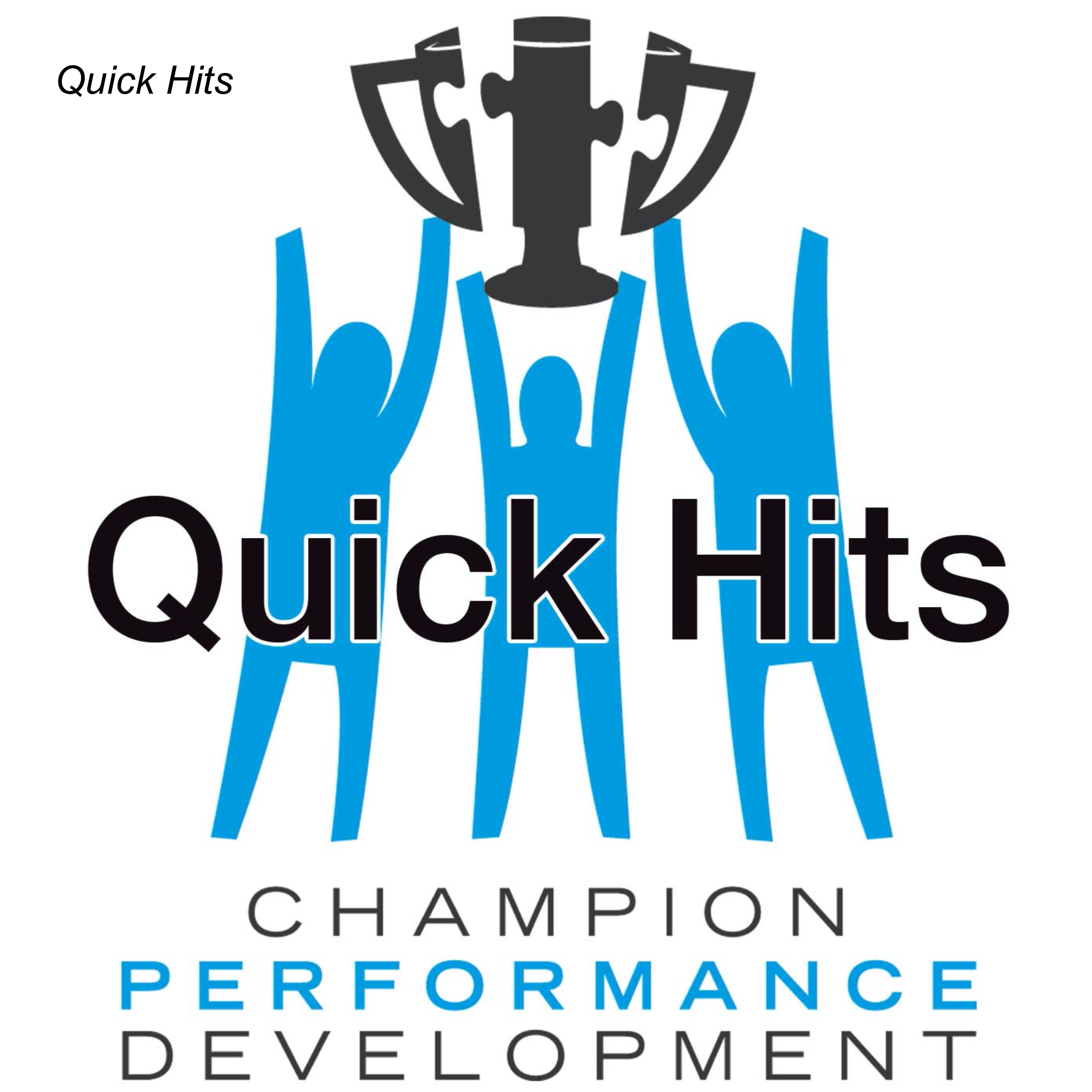 Quick Hits are 10-minute conversations designed to exercise your brain by letting you listen in on an unscripted conversation to hear other people's thoughts on a variety of subjects. In February of 2021 I and the members of my mastermind group thought other people might enjoy listening in on some of the lively conversations we were having. But we realized that no one was going spend 90-minutes listening to us going on about anything and sometimes nothing. Instead, we decided to pick one topic and have a short conversation to share. I took the reigns because facilitating those types of conversations sounded like fun. Over the course of a few months it grew from just members of our mastermind group to four (sometimes three if schedules go sideways) people from various parts of the world and from "short" to exactly 10-minutes. Thus was born "Quick Hits" hosted by me, Dr Robyn. I hope to get caught up with posting them here on PodBean at some point. As of this writing, I have over 100 "episodes." If you'd like to see the videos of these conversations, they are available on my YouTube channel: https://bit.ly/DrRobynQuickHits If you have a topic you'd like to hear discussed, I encouraged you to use the contact page of my website: https://drrobynodegaard.com/ to let me know.
Episodes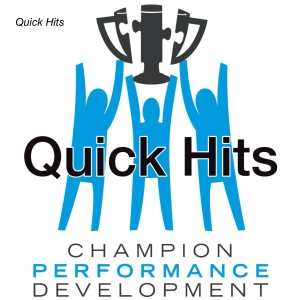 Wednesday Jan 04, 2023
Wednesday Jan 04, 2023
We've spent much of the last two years lamenting the decline in person-to-person contact as we've started to rely on technology for most of our interactions. This has greatly impacted professionals for whom high touch relationships are the cornerstone of their business.
I wondered how others continue to use high touch in this new high-tech landscape.
I had an opportunity to ask Gudjon Bergmann and Dr. Wayne Buckhanan how it works for them. In particular, we talked about the importance of being present for the other person regardless of the form of communication and how to do so on a platform like Zoom.
Wayne suggested, "A lot of it comes down to recognizing who's in the shared virtual space. Just being present and acknowledging and digging in…Little things that add up. Caring for that person on the other end of the technology."
"I think the biggest present you can give somebody is just being there," adds Gudjon. "Being present, being focused on them. It's such a rarity that some people don't know exactly what to do with it in the beginning. But then they learn to appreciate it."
What does it mean to you to be high-touch in a high-tech world? What can others do to make your experience the best?
Connect with the panelists:
Dr. Wayne Buckhanan: https://www.linkedin.com/in/waynebuckhanan/
Gudjon Bergmann: https://www.linkedin.com/in/gudjonbergmann/
Dr Robyn Odegaard: https://www.linkedin.com/in/robynodegaard/
Want a summary of the Quick Hits I post every week, plus the links to the LinkedIn pages of each of the panelist to show up in your in-box every week? Just let me know where to send it: https://drrobynodegaard.com/quick-hits-notifications/
#QuickHits are designed to exercise your brain by letting you listen in on an unscripted conversation to get other people's thoughts on pertinent subjects. If you would like to join a conversation or have a topic you would like to hear discussed, please message me. https://www.DrRobynOdegaard.com
#HighTouch #HighTech #BePresent