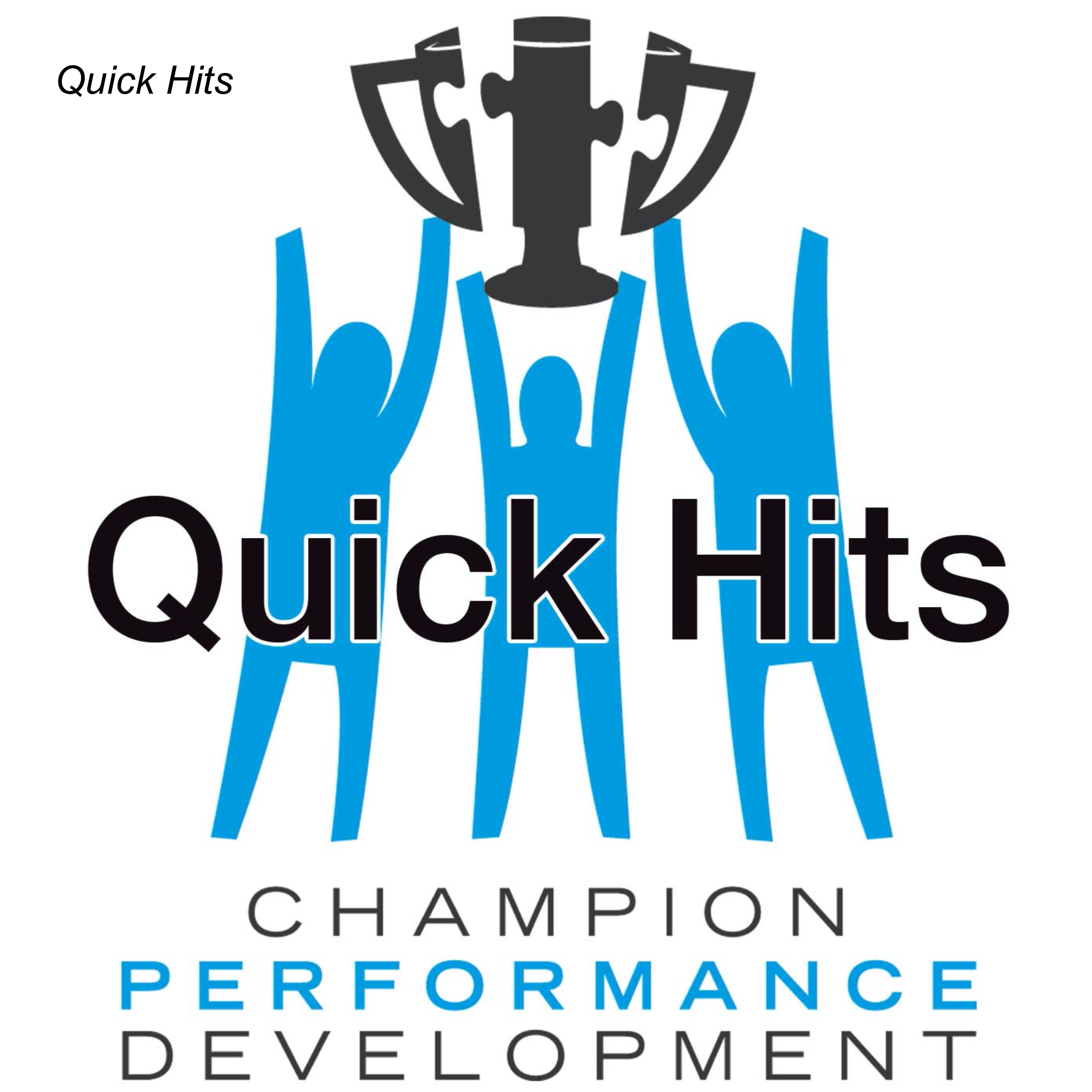 Quick Hits are 10-minute conversations designed to exercise your brain by letting you listen in on an unscripted conversation to hear other people's thoughts on a variety of subjects. In February of 2021 I and the members of my mastermind group thought other people might enjoy listening in on some of the lively conversations we were having. But we realized that no one was going spend 90-minutes listening to us going on about anything and sometimes nothing. Instead, we decided to pick one topic and have a short conversation to share. I took the reigns because facilitating those types of conversations sounded like fun. Over the course of a few months it grew from just members of our mastermind group to four (sometimes three if schedules go sideways) people from various parts of the world and from "short" to exactly 10-minutes. Thus was born "Quick Hits" hosted by me, Dr Robyn. I hope to get caught up with posting them here on PodBean at some point. As of this writing, I have over 100 "episodes." If you'd like to see the videos of these conversations, they are available on my YouTube channel: https://bit.ly/DrRobynQuickHits If you have a topic you'd like to hear discussed, I encouraged you to use the contact page of my website: https://drrobynodegaard.com/ to let me know.
Episodes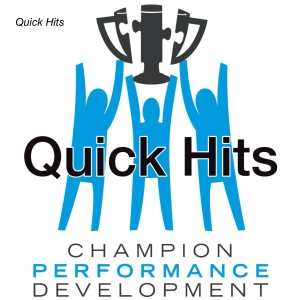 Thursday Oct 27, 2022
Thursday Oct 27, 2022
First we have to decide how to definition gossip.
Does gossip involve simply relaying information that you heard from someone else? Is it only gossip when it involves repeating a rumor that you heard about another person?
And if so, is that always harmful? Can gossip be helpful with the right intention?
When I talk about confidentiality with my clients, I always tell them, "I will keep everything you say to myself unless you threaten to harm yourself or someone else."
But in the case when I have to share that someone is at risk of hurting themselves, when the purpose is to protect them — is it still gossip?
What is certain about gossip is that it's compelling. It sucks us in. It speaks to that part of us that loves the train wreck of other people's lives. And if that's what fundamentally motivates us to spread gossip, is it really ever good?
I discussed these questions in a fascinating conversation with my guests on this edition of Quick Hits: Induna Advisers founder Stewart Wiggins; life coach and remote operations specialist Sara Oblak Speicher; and wellness consultant Matthew Percia.
How do you define gossip and can it ever be used for good?
Connect with the panelists:
Sara Oblak Speicher, MBA: https://www.linkedin.com/in/saraospeicher/  
Stewart Wiggins: https://www.linkedin.com/in/stewart-wiggins/ 
Matthew Percia: https://www.linkedin.com/in/matthewpercia/ 
Dr Robyn Odegaard: https://www.linkedin.com/in/robynodegaard/
Want a summary of the Quick Hits I post every week, plus the links to the LinkedIn pages of each of the panelist to show up in your in-box every week? Just let me know where to send it: https://drrobynodegaard.com/quick-hits-notifications/
#QuickHits are designed to exercise your brain by letting you listen in on an unscripted conversation to get other people's thoughts on pertinent subjects. If you would like to join a conversation or have a topic you would like to hear discussed, please message me. https://www.DrRobynOdegaard.com
 #Gossip #RightIntention