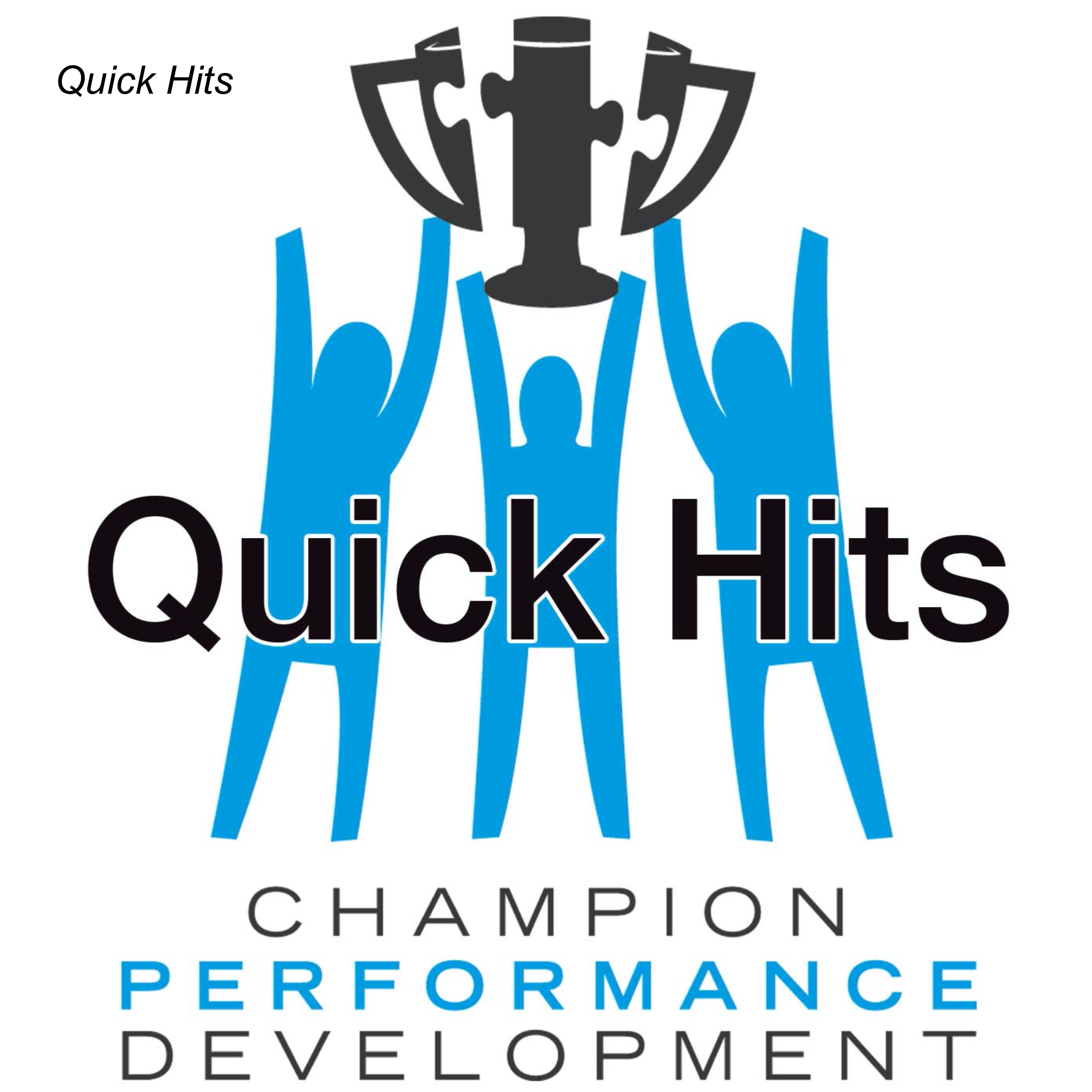 Quick Hits are 10-minute conversations designed to exercise your brain by letting you listen in on an unscripted conversation to hear other people's thoughts on a variety of subjects. In February of 2021 I and the members of my mastermind group thought other people might enjoy listening in on some of the lively conversations we were having. But we realized that no one was going spend 90-minutes listening to us going on about anything and sometimes nothing. Instead, we decided to pick one topic and have a short conversation to share. I took the reigns because facilitating those types of conversations sounded like fun. Over the course of a few months it grew from just members of our mastermind group to four (sometimes three if schedules go sideways) people from various parts of the world and from "short" to exactly 10-minutes. Thus was born "Quick Hits" hosted by me, Dr Robyn. I hope to get caught up with posting them here on PodBean at some point. As of this writing, I have over 100 "episodes." If you'd like to see the videos of these conversations, they are available on my YouTube channel: https://bit.ly/DrRobynQuickHits If you have a topic you'd like to hear discussed, I encouraged you to use the contact page of my website: https://drrobynodegaard.com/ to let me know.
Episodes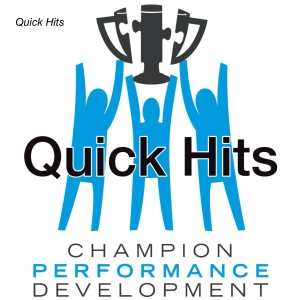 Friday Jun 09, 2023
Friday Jun 09, 2023
We came up with several different kinds of business or organizational trust. Business to business. Person to business. Alexi brought up employee to business. And the I-don't-have-a-choice-I-have-to-use-your-services "trust" that we might have with business like the cable company.
We didn't talk about personal trust as much.
Tim Hawkes mentioned it a couple of times - There is something about feeling psychologically safe – "I know what to expect from you (person or business) and you deliver it every time."
I suggested that I'm less surprised when an organization breaks my trust. But then Todd Karges mentioned churches and I realized, nope. The type of organization dictates what I expect from them.
Near the end of the conversation, I asked about the difference again and Tim responded that with a business you have some recourse. You can hire a lawyer if the breach is bad enough. If someone breaches your personal trust, there is very little you can do about it really.
What do you think is the difference between personal trust and trusting a business?
Connect with the panelists:
Todd Karges: https://www.linkedin.com/in/toddkarges/
Has a background in project management and building agile development mindsets.  He is a transformation and change management practitioner and a leadership development coach.
Alexi Bracey: https://www.linkedin.com/in/alexi-bracey-34935a7/
Mission Happiness. Promoting happiness for no reason. Bouncing back after cancer and dementia prevention specialist.
Tim Hawkes: https://www.linkedin.com/in/timhawkes/
Managing Director of Unlimited Potential. Mental engineer and executive coach focusing on logical and practical solutions to challenging problems.  He is in the UK
Dr Robyn Odegaard: https://www.linkedin.com/in/robynodegaard/
AKA Mental MacGyver. My doctorate is in organizational business psychology with a concentration in sport and performance. I provide luxury level, high performance support and coaching to executives, founders, celebrities and athletes.
Want a summary of the Quick Hits plus the links to the LinkedIn pages of each of the panelist to show up in your in-box every week? Let me know where to send it: https://drrobynodegaard.com/quick-hits-notifications/
#QuickHits are designed to exercise your brain by letting you listen in on an unscripted conversation to get other people's thoughts on pertinent subjects. If you would like to join a conversation or have a topic you would like to hear discussed, please message me. https://www.MentalMacGyver.com