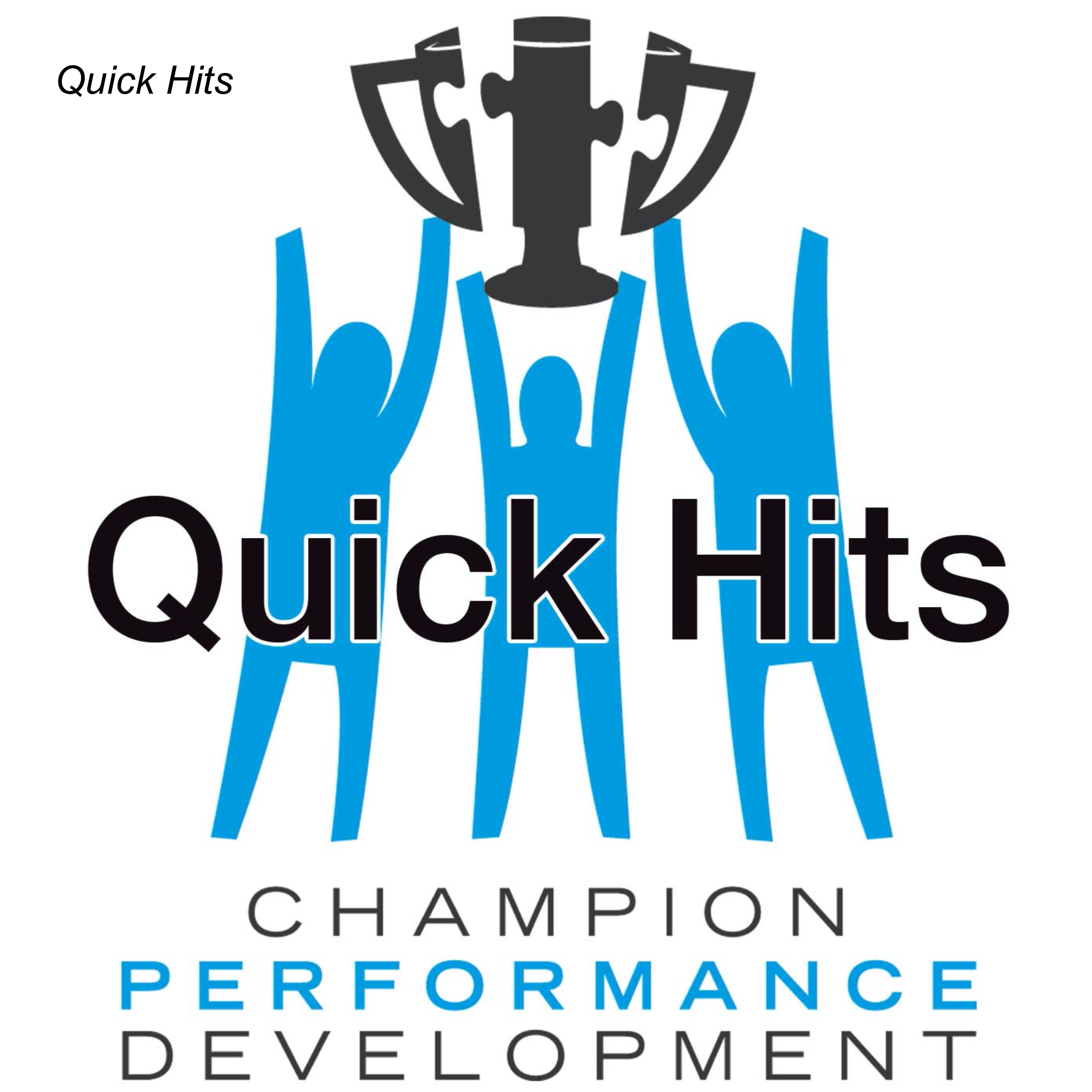 Quick Hits are 10-minute conversations designed to exercise your brain by letting you listen in on an unscripted conversation to hear other people's thoughts on a variety of subjects. In February of 2021 I and the members of my mastermind group thought other people might enjoy listening in on some of the lively conversations we were having. But we realized that no one was going spend 90-minutes listening to us going on about anything and sometimes nothing. Instead, we decided to pick one topic and have a short conversation to share. I took the reigns because facilitating those types of conversations sounded like fun. Over the course of a few months it grew from just members of our mastermind group to four (sometimes three if schedules go sideways) people from various parts of the world and from "short" to exactly 10-minutes. Thus was born "Quick Hits" hosted by me, Dr Robyn. I hope to get caught up with posting them here on PodBean at some point. As of this writing, I have over 100 "episodes." If you'd like to see the videos of these conversations, they are available on my YouTube channel: https://bit.ly/DrRobynQuickHits If you have a topic you'd like to hear discussed, I encouraged you to use the contact page of my website: https://drrobynodegaard.com/ to let me know.
Episodes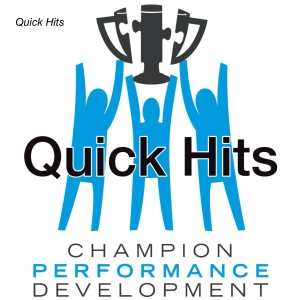 Monday Jun 05, 2023
Monday Jun 05, 2023
When I asked this question, I was a little bit concerned that everyone was just going to agree that being good at communication was the top skill and that would be that. But it wasn't even on the list of things these three guys brought to the discussion.
Mark Iorio started us off by saying resourcefulness was a top skill. The ability to be open-minded and take on new ideas and solutions.
Ian Hendry agreed saying that keeping your child-like creativity was a must. Being able to use things in non-traditional ways. His second thing was being resilient, able to keep going in the face of adversity.
Pascal Derrien said having the intent and being intentional about success leads to attaining it. Is that a skill? Depends how you define it. But it certainly important.
 I then asked if these things were skills you could learn or if they were things you had to be born with. That turned out to be a much more difficult question to answer. You'll have to listen to the conversation to see what the panelists thought.
What do you think are the key skills to being successful in business and are they born or learned?
Connect with the panelists:
Pascal Derrien: https://www.linkedin.com/in/pascalderrien/
CEO of the nonprofit Migraine Ireland and an avid athlete
Ian Hendry: https://www.linkedin.com/in/ian-robert-hendry/
Owner of Elevated Elements where he helps businesses upgrade their lighting correctly the first time to reduced their electrical bill and get the best ROI
Mark Iorio: https://www.linkedin.com/in/ioriomark/
Team Building and Culture Alignment Consultant, TV Host on RVNTV, Go-Giver
Dr Robyn Odegaard: https://www.linkedin.com/in/robynodegaard/
Known as the Mental MacGyver. My doctorate is in organizational business psychology with a concentration in sport and performance. I provide luxury level, high performance support and coaching to executives, founders, celebrities and athletes. MentalMacGyver.com
Want a summary of the Quick Hits plus the links to the LinkedIn pages of each of the panelist to show up in your in-box every week? Let me know where to send it: https://drrobynodegaard.com/quick-hits-notifications/
#QuickHits are designed to exercise your brain by letting you listen in on an unscripted conversation to get other people's thoughts on pertinent subjects. If you would like to join a conversation or have a topic you would like to hear discussed, please message me. https://www.DrRobynOdegaard.com