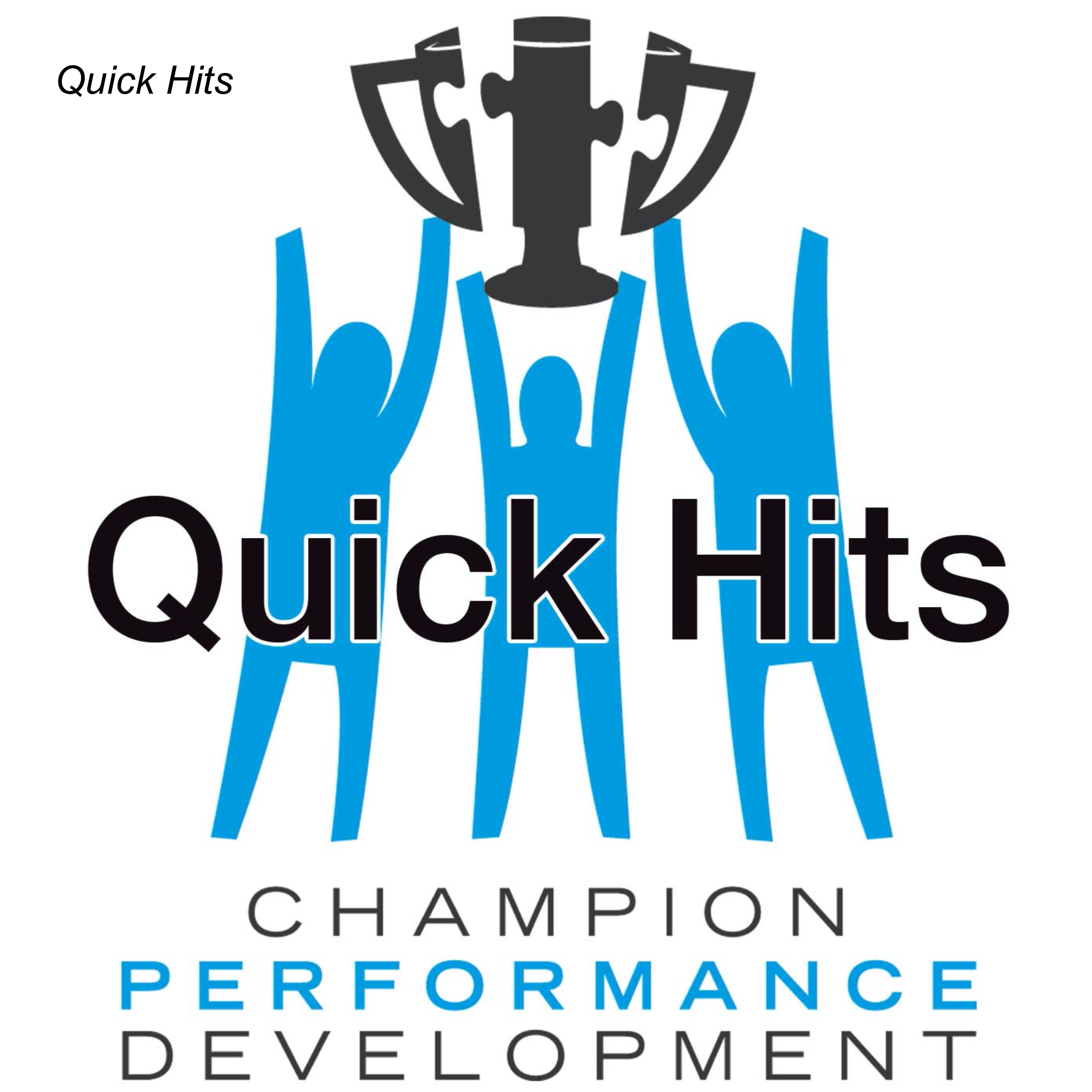 Quick Hits are 10-minute conversations designed to exercise your brain by letting you listen in on an unscripted conversation to hear other people's thoughts on a variety of subjects. In February of 2021 I and the members of my mastermind group thought other people might enjoy listening in on some of the lively conversations we were having. But we realized that no one was going spend 90-minutes listening to us going on about anything and sometimes nothing. Instead, we decided to pick one topic and have a short conversation to share. I took the reigns because facilitating those types of conversations sounded like fun. Over the course of a few months it grew from just members of our mastermind group to four (sometimes three if schedules go sideways) people from various parts of the world and from "short" to exactly 10-minutes. Thus was born "Quick Hits" hosted by me, Dr Robyn. I hope to get caught up with posting them here on PodBean at some point. As of this writing, I have over 100 "episodes." If you'd like to see the videos of these conversations, they are available on my YouTube channel: https://bit.ly/DrRobynQuickHits If you have a topic you'd like to hear discussed, I encouraged you to use the contact page of my website: https://drrobynodegaard.com/ to let me know.
Episodes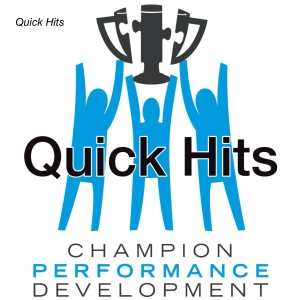 Thursday Aug 24, 2023
Thursday Aug 24, 2023
Oof. This was a tough one. There was no way we were going to cover something this deep in ten minutes. But we gave it a good try.
Christopher Jerjian started us off by admitting this question stumped him. He thinks it must be about being worth in a specific area because you can't be worthy of everything.
Fallon Siniscarco said it depends on who is making the measurement. How gets to decide worthiness? If it is someone in authority over you, a teacher or a boss, they get to decide if you are "worthy" of a good grade or a raise. And you have to decide what you have to do to prove you are worthy if you think you are.
Bill Haase compared it to Boy Scouts. If you earn all the badges, you are worthy of being and Eagle Scout. He also agreed with Fallon that if you believe you are worthy, run with that.
I believe what determines worthiness depends on what you follow it with. Worthy of… of what? As a human you are worthy of happiness. Worthy of certain human rights. There are other things that you have to jump through hoops to be worthy of. Like Bill pointed out.
We then get into how different the perspective is for Fallon, just finishing college, and for the rest of us who are further along in your lives.
What do you think? What does it mean to be worthy?
Connect with the panelists:
Fallon Siniscarco: https://www.linkedin.com/in/fallon-siniscarco-889558267/
Student Utica university studying occupational therapy. She will be going to grad school in the fall to study the same.
Christopher Jerjian: https://www.linkedin.com/in/chrisjerjian/  
Commercial real estate for 40 years he focuses on creating spaces for small businesses
Bill Haase: https://www.linkedin.com/in/bill-haase-a506299/
Co-Founder/CEO MetaEd Partners. He is developing global virtual and live conferences to support the underprivileged and building programs in the US to help high school students understand how money works.
Dr Robyn Odegaard: https://www.linkedin.com/in/robynodegaard/
AKA Mental MacGyver. My doctorate is in organizational business psychology with a concentration in sport and performance. I provide luxury level, high performance support and coaching to executives, founders, celebrities and athletes.
Want a summary of Quick Hits plus the links to the LinkedIn pages of each of the panelist in your in-box every week? Let me know where to send it: https://drrobynodegaard.com/quick-hits-notifications/
#QuickHits are designed to exercise your brain by letting you listen in on an unscripted conversation to get other people's thoughts on pertinent subjects. If you would like to join a conversation or have a topic you would like to hear discussed, please message me. https://www.MentalMacGyver.com