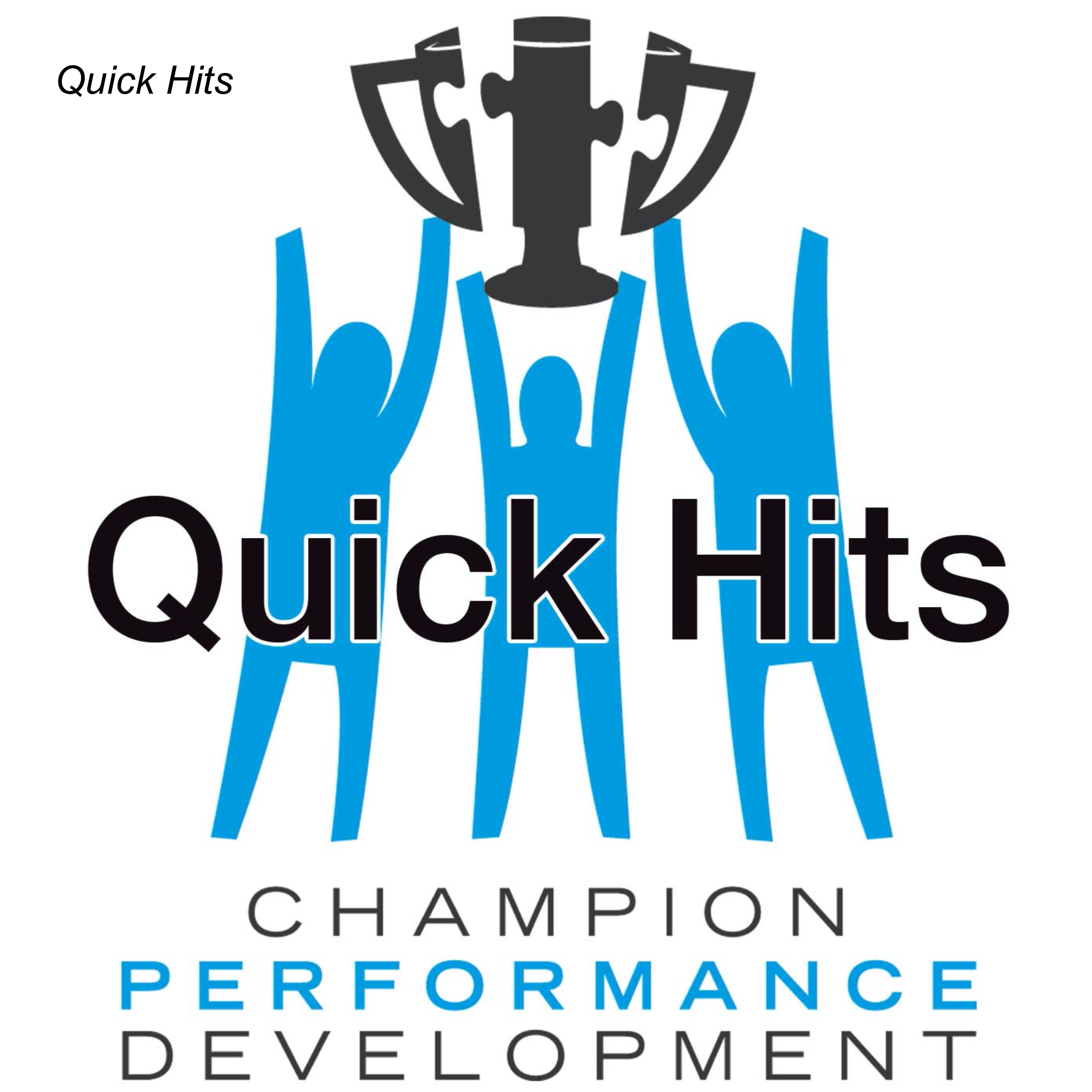 Quick Hits are 10-minute conversations designed to exercise your brain by letting you listen in on an unscripted conversation to hear other people's thoughts on a variety of subjects. In February of 2021 I and the members of my mastermind group thought other people might enjoy listening in on some of the lively conversations we were having. But we realized that no one was going spend 90-minutes listening to us going on about anything and sometimes nothing. Instead, we decided to pick one topic and have a short conversation to share. I took the reigns because facilitating those types of conversations sounded like fun. Over the course of a few months it grew from just members of our mastermind group to four (sometimes three if schedules go sideways) people from various parts of the world and from "short" to exactly 10-minutes. Thus was born "Quick Hits" hosted by me, Dr Robyn. I hope to get caught up with posting them here on PodBean at some point. As of this writing, I have over 100 "episodes." If you'd like to see the videos of these conversations, they are available on my YouTube channel: https://bit.ly/DrRobynQuickHits If you have a topic you'd like to hear discussed, I encouraged you to use the contact page of my website: https://drrobynodegaard.com/ to let me know.
Episodes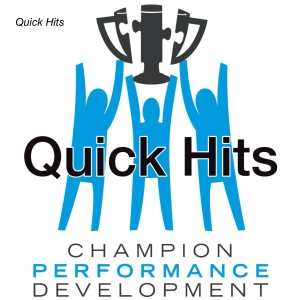 Wednesday Aug 23, 2023
Wednesday Aug 23, 2023
I recently heard someone give this advice to a group of students, "You have to be able to lead yourself before you can expect to lead others."
Everyone nodded along like it was sage advice. But I wondered, "what does that even mean and is it true?"
Lucky for me I have a platform designed to asked exactly those kinds of questions.
Kevin Wash answered the second half of the question first with a strong yes. He believes that being a leader requires leading by example. Anything else is hypocritical.
Kelle Jacob agreed saying she believes that leading yourself means having a vision. Too often people are running on autopilot and checking boxes rather than being clear about where they are going.
Michael Sicuranza came in with conceptual agreement – The best leaders do all the things Kevin and Kelle talked about. Then he pointed out that there are lots of examples of people who didn't practice what the preached and weren't very great people. And yet, they managed to maximize leadership, gotten people to follow them and created success both personally and professionally.
My experience working with high powered, successful people – On paper it looks like they are "leading themselves" but that often isn't what is actually going on.
What do you think? What does it mean to "lead yourself" and is it a prerequisite for leading others?
Connect with the panelists:
Kevin Wash: https://www.linkedin.com/in/kevin-wash-23b90915/
Coach, mentor, author, trainer, and speaker running a consultancy business specializing in sales for international property development. Based in Spain
Michael Sicuranza: https://www.linkedin.com/in/michaelsicuranza/
CEO of Affinity Wealth Management where they focus on helping small business and corporate executives make better choices with their money
Kelle Jacob: https://www.linkedin.com/in/kelle-jacob-0912a523/
She is a Master level Holistic Health, NLP, EFT, and Hypnotherapy Practitioner and the founder of ASRI Wellness, she helps high-performing professionals on the verge of burnout create better habits.
Dr Robyn Odegaard: https://www.linkedin.com/in/robynodegaard/
AKA Mental MacGyver. My doctorate is in organizational business psychology with a concentration in sport and performance. I provide luxury level, high performance support and coaching to executives, founders, celebrities and athletes.
Want a summary of Quick Hits plus the links to the LinkedIn pages of each of the panelist in your in-box every week? Let me know where to send it: https://drrobynodegaard.com/quick-hits-notifications/
#QuickHits are designed to exercise your brain by letting you listen in on an unscripted conversation to get other people's thoughts on pertinent subjects. If you would like to join a conversation or have a topic you would like to hear discussed, please message me. https://www.MentalMacGyver.com