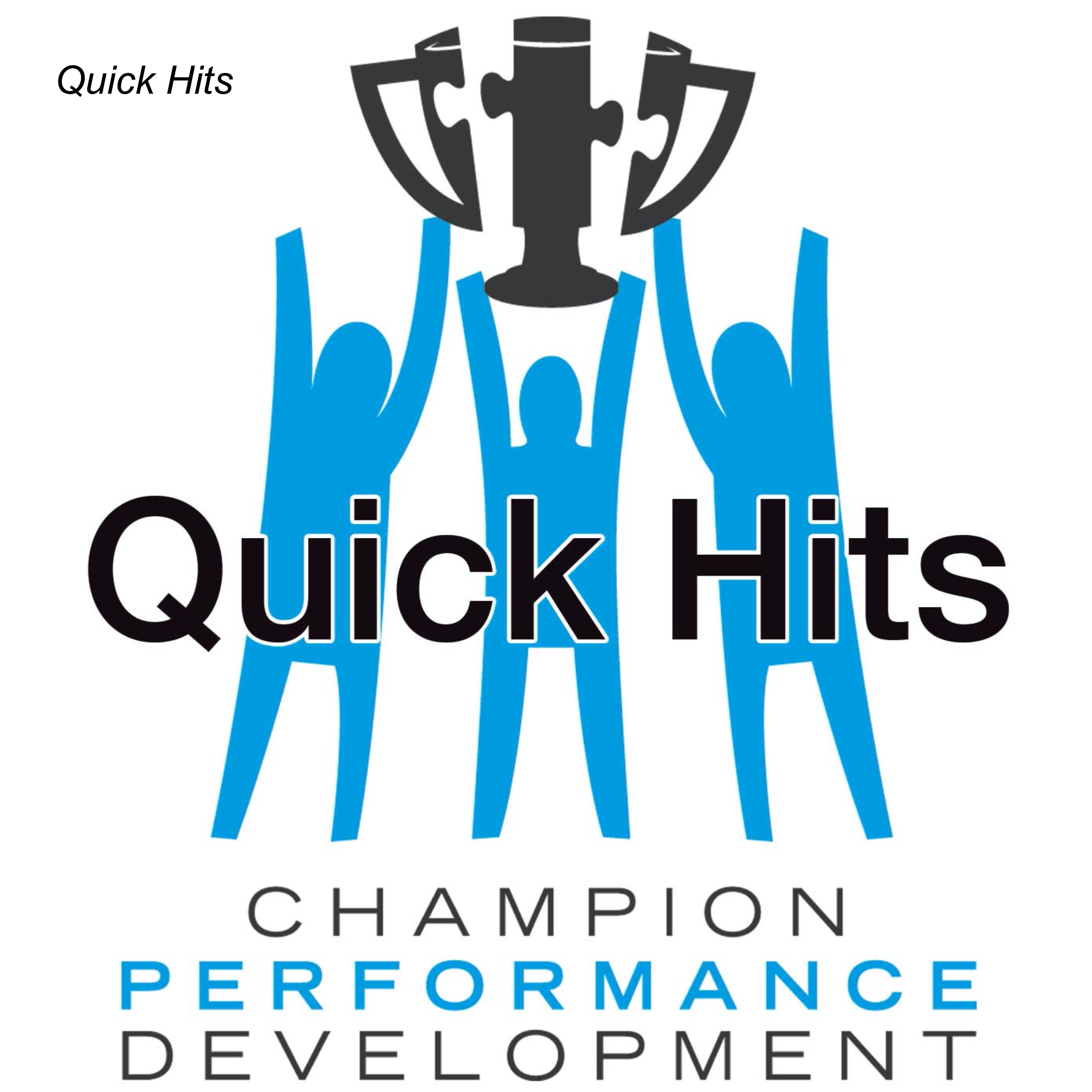 Quick Hits are 10-minute conversations designed to exercise your brain by letting you listen in on an unscripted conversation to hear other people's thoughts on a variety of subjects. In February of 2021 I and the members of my mastermind group thought other people might enjoy listening in on some of the lively conversations we were having. But we realized that no one was going spend 90-minutes listening to us going on about anything and sometimes nothing. Instead, we decided to pick one topic and have a short conversation to share. I took the reigns because facilitating those types of conversations sounded like fun. Over the course of a few months it grew from just members of our mastermind group to four (sometimes three if schedules go sideways) people from various parts of the world and from "short" to exactly 10-minutes. Thus was born "Quick Hits" hosted by me, Dr Robyn. I hope to get caught up with posting them here on PodBean at some point. As of this writing, I have over 100 "episodes." If you'd like to see the videos of these conversations, they are available on my YouTube channel: https://bit.ly/DrRobynQuickHits If you have a topic you'd like to hear discussed, I encouraged you to use the contact page of my website: https://drrobynodegaard.com/ to let me know.
Episodes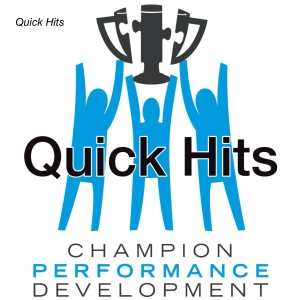 Monday Aug 21, 2023
Monday Aug 21, 2023
This question came from a real-life situation. Regardless of whether you are the one left out in the cold or the one asked to abandon the person you worked with to create the proposal; this is messy.
Karen Loomis started us off by sharing a story of her experience with this exact issue and that when it happened, she wondered what she would have done if she had been on the other side of it.
Rick Alcantara went next saying he believes it is conditional and that he has been on both sides of a situation like this. It really requires an understanding between you and the person doing the proposal so you both know where you stand if something like this comes up.
Bonnie Sussman-Versace agreed saying that anything you can do beforehand to preempt these types of issues is ideal. When she had this situation she and her partner went back to the client and explained that it really was a two-person project and asked for a trail period to work on it together.
What do you think is the ethical thing to do in a situation like that? What does having integrity look like?
Connect with the panelists:
Rick Alcantara: https://www.linkedin.com/in/rickalcantara/  
He does public relations, digital marketing and crisis communication at Rick Alcantara consulting
Bonnie Sussman-Versace: https://www.linkedin.com/in/bversace/
Re-imaginer at FOCUSED LLC. Where she specializes in developing leaders, building positive and productive workplace cultures, and improving individual, team and enterprise-wide performance
Karen Loomis: https://www.linkedin.com/in/kloomis/
Founder at No Moss Brands. 20 years as a marketing and branding professional. Adjunct professor at Grand Canyon University.  She is passionate about social change.    
Dr Robyn Odegaard: https://www.linkedin.com/in/robynodegaard/
AKA Mental MacGyver. My doctorate is in organizational business psychology with a concentration in sport and performance. I provide luxury level, high performance support and coaching to executives, founders, celebrities and athletes.
Want a summary of Quick Hits plus the links to the LinkedIn pages of each of the panelist in your in-box every week? Let me know where to send it: https://drrobynodegaard.com/quick-hits-notifications/
#QuickHits are designed to exercise your brain by letting you listen in on an unscripted conversation to get other people's thoughts on pertinent subjects. If you would like to join a conversation or have a topic you would like to hear discussed, please message me. https://www.MentalMacGyver.com